Are you or a friend tired of the rat race and want to work with animals besides rats? Look no further! We're looking for caring, energetic counselors to join the Pet Camp team.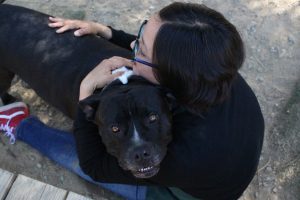 We have a range of job openings for both full and part-time counselors:
If just the idea of spending your day with dogs, cats and the amazing Pet Camp counselors you've already gotten to know hasn't sold you on applying, we also have one of the best benefits packages in the industry. We provide health, dental and vision coverage, paid time off, retirement plan, a scholarship program, free daycare and boarding, and more!
Jenna has been one of our counselors since 2010. She has a few words for pet lovers who would be interested in working at Pet Camp.
So, if you would like to be part of the Pet Camp family what are you waiting for? If you have a friend, family member, roommate or someone else you would want caring for your pet, pass this email on to them.