Nope, this is not part of an online dating profile, it's a warning about the months ahead: shorter days make longer walks with your dog harder. When it's dark in the morning when you get up and dark by 4:30 at night, it's really hard to get in a quality dog walk. But this is no reason not to let your dog have a fun filled and stimulating day.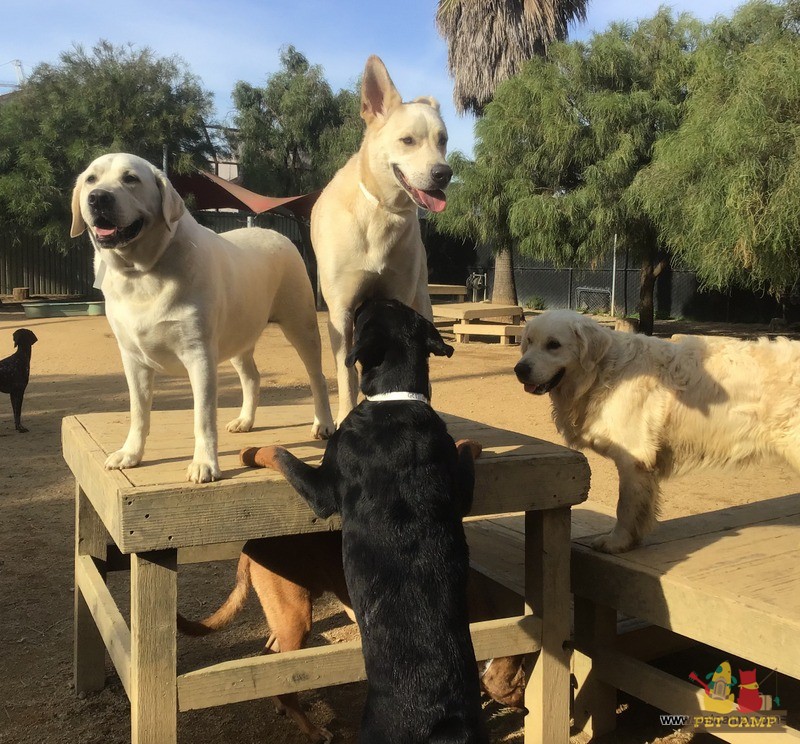 Rather than you struggling in the dark and worrying about tripping on something while walking your dog, let us provide an amazing day of play, training, skill building and so much more at doggie day care. Yes, you can take your dog to a lot of different doggie day care places in San Francisco, but here are three reasons we think you should consider Pet Camp's doggie day care:
Play Space

: Even with shorter days there is no shortage of play space at Pet Camp. With 3,000 square feet of K-9 Grass play space under our glass retractable roof, another 5,000 square feet of turfed play space outside, and a full 13,000 square feet of play space in our Savannah dog park ALL with lighting to extend our outside play days, your dog will have plenty of time and place to play.

Play Groups

: With shorter days, San Francisco's amazing dog parks are even more crowded at peak times – and you never know if the dogs you'll meet are the best match for your dog's play style. Pet Camp's doggie day care creates play groups based on the size, socialization and play style of each dog. Have a dog that likes to romp all day and likes all dogs? Then our all day "Back Country" option is perfect.

Non-Social Dog: If your dog does best when not with other dogs, Pet Camp's

Canine Enrichment

is the perfect doggie day care option for you. We can work on fun-gility, skill building, traditional dog training and socialization. Our Canine Enrichment department can customize the day to your dog's specific needs.
Don't let the short days cut into your dog's fun. Let us provide an amazing doggie day care experience this winter in San Francisco. Don't like driving in the dark? Speak to a counselor about the Pet Camp Express and let us solve that problem too.
Thanks for reading.
---
Pet Camp has been providing San Francisco's best pet care since 1997.  If you are a pet parent in need of doggie day care, overnight care for your dog or cat, bathing, dog training, or pet transportation please give us a call and discuss all your pet needs with one of our counselors.