The other day, we got scolded when a pet parent tried to make a reservation starting in a few days and we advised the pet parent that the vaccines for their dog had expired. The pet parent told us that telling them them that their pet's vaccines had expired just a few days before they needed a reservation was useless. Frankly, I kind of get it. Veterinarians in San Francisco are so impacted that it is difficult to schedule a routine vaccine appointment. We've heard from pet parents that at least one veterinary clinic is telling pet parents that there are no "regular" appointments available for vaccines but there are "emergency" appointments (which of course cost considerably more) available for vaccines. The entire situation is frustrating.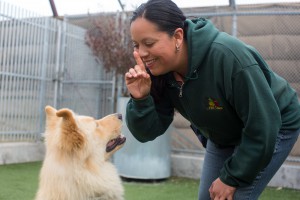 But what can we do to help pet parents? Honestly, I'm not sure. The Pet Camp mobile app notifies pet parents both 45-days and 15-days before a vaccine submitted to Pet Camp will expire. In "normal" times, this was more than sufficient to get vaccines updated. But, to be fair, not everyone has downloaded the Pet Camp mobile app.

This particular client said we should have notified them at some time earlier that their dog's vaccines were going to expire or had expired. "Some time earlier" was not defined nor were we told how we should have known that they would be needing a reservation at the time they decided they needed it. Again, I get that things are in "flux" in San Francisco and life, while "returning to normal," is not quite "normal" yet. But really, I'm simply not sure what we could have done to make this client happy.

I am writing this not to explain away a perceived failure in client services, but rather as a gentle (or perhaps not so gentle) reminder to plan ahead when it comes to your pet's vaccines. Give us a call and we'll be happy to let you know when, according to our records, your pet's vaccines expire, or download the Pet Camp mobile app and you can check for yourself. Just please don't give yourself only a few days to get an appointment at your veterinarian.
Thanks for reading.
---
The Pet Camp mobile app is just one of the reasons that Pet Camp is so often recognized as the best pet care in the San Francisco Bay Area.  If you have a dog or cat in need of overnight care, doggie day care,  dog training, bathing or transportation please give us a call and chat with a counselor.