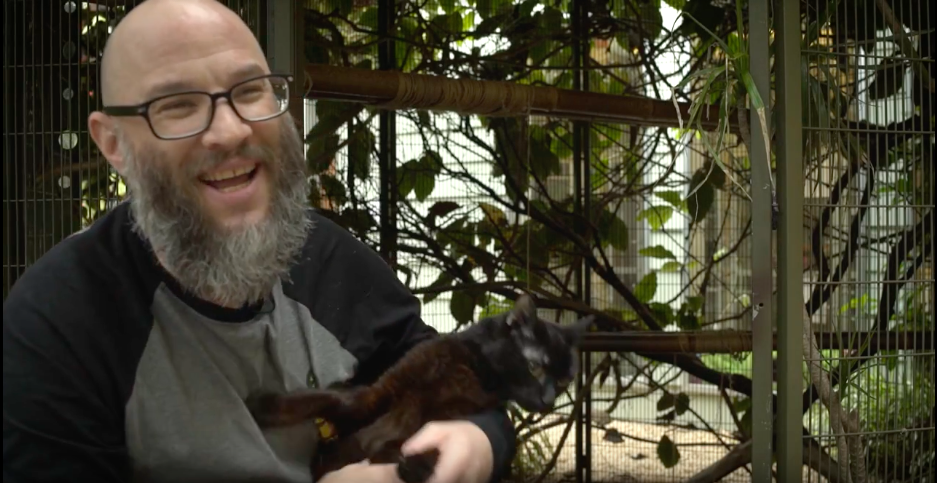 If you just brought a cute little kitty furball into your family, Pet Camp Cat Safari's Kitty Kindergarten program is purrfect for your new kitten. Pet Camp has developed a special program to ensure your kitten learns the skills it takes to become a healthy and more importantly, a happy cat. Our Kitty Kindergarten Program includes:
Brushing sessions so your furball gets used to the experience.
Nail trim session to introduce and familiarize your kitten with the experience in the hands of trained experts so that nail trims are a positive experience.
Individual playtime with a counselor to teach your kitten positive play behaviors.
Safari Solarium sessions so your kitty can explore the great outdoors in a safe and controlled environment.
Watch Our Kitty Kindergarten Video!
Introducing healthy, safe, and fun behaviors to your kitten early on are important lessons in becoming a cat. Kitten Kindergarten is now available to all cats under 1 year-old. We are pleased to be able to offer this amazing-hands on experience for your kitten for only $55 a day (a 2 day minimum is required for proper kindergarten education).
Enroll your kitten when making a reservation with one of our reservation specialists. Call or text us at 415.282.0700