With the Ranger Station up and running, and our associated ability to do more dog training and enrichment at Pet Camp, we are receiving more dog training questions than ever. One of the most common questions we get is, "what's the best leash length for dog training?" As with much of dog training, there is no one-size-fits-all answer, but here are a few "general" guidelines to assist you in making an informed choice
A 6-foot leash is the most commonly used length for dog training. It offers a good balance between control and freedom for your dog. It allows you to maintain close control when needed while giving your dog enough room to explore and move around during training sessions.  Depending on the size and strength of your dog, you may want a thin (¼") or thicker (up to ¾") width leash,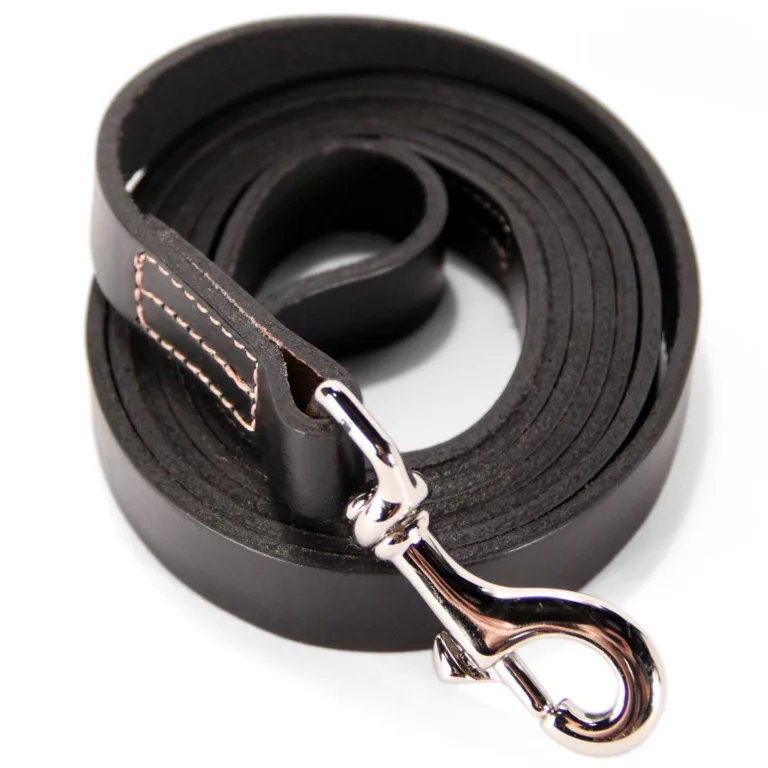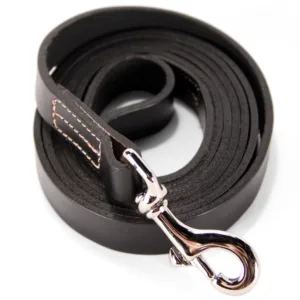 and you want to choose a leash that feels comfortable in your hand.  While many trainers advocate the classic 6-foot leather leash, there is a wide assortment of material available that will work just as well.  I personally use both a leather lead and a rope lead when walking my two dogs at the same time.
A 4-foot leash provides a bit more control than a 6-foot leash and is often used for training dogs to walk on a loose leash or for obedience training. This length is particularly useful when you want to keep your dog close and attentive to your commands.  While a 4-foot leash is fine for training and practice, it can be a bit impractical and short for everyday use.
A short tab leash, usually around 1 to 2 feet in length, is excellent for specific training situations where you need to keep your dog right by your side. It's also helpful for when you're working on off-leash training, and you need to hold your dog either between commands or to settle your dog.
Long lines, which can be 20 to 50 feet or more, are often used for off-leash training in controlled environments. They provide the dog with the feeling of being off-leash while still allowing you to maintain control.  Long lines can be used to work on recall or when introducing a dog to another dog and you want to maintain a direct connection to your dog.
You will notice that we did not mention retractable leashes.  That is because retractable leashes are not a viable training tool.  If you're curious about the reasons behind this, we covered the topic extensively in our May blog post..
Ultimately, the best leash length for dog training depends on the specific training goals and the behavior you are working on with your dog. It is essential to choose a leash length that allows you to effectively communicate with your dog, keep them safe, and ensure they are comfortable during training. Always use a sturdy, well-made leash to ensure your dog's safety and your control during training sessions – sometimes this means less bling and more (dare we say it in San Francisco?) leather.
If you have questions about the best leash for training your dog, give us a call at the Ranger Station.
---
Pet Camp has been providing the San Francisco Bay Area with award winning pet care since 1997.  If you are in the need of overnight care for your dog or cat, dog day care, dog training, bathing or pet transportation gives us a call and speak with one of our highly trained counselors.