This is guest blog by Michelle Barrera.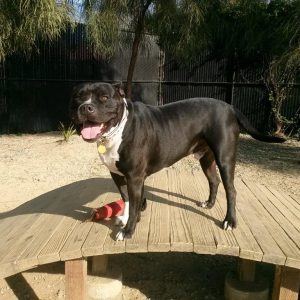 This past weekend I went down to my local East Bay animal shelter to meet some adoptable kittens. Although I already share my home and life with my best friend Magoo (who is a wonderful companion), I've been missing a feline presence in my house and figure it's time to add a new member (or two) to my household. After several days of perusing the shelter's website, I set my sights on a pair of 5 month old tuxedo brothers (to match my tuxedo-colored dog), filled out the required application, emailed it back, and waited. A few hours later I was on the phone with a shelter volunteer who interviewed me (have you ever had a cat, why do you want a cat now, do you have any other pets, etc.) and then, satisfied by my answers (and possibly by my 20 years of working at Pet Camp and Pet Camp Cat Safari) I was set up with an appointment to attend their Sunday afternoon kitten adoption "event."
Meeting the kittens at the local animal shelter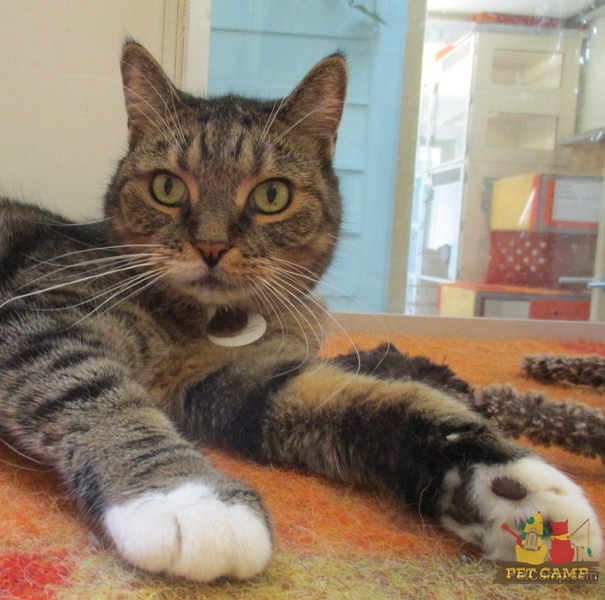 I didn't exactly know what to expect from this scheduled appointment. I understood, of course, that things would be done differently due to COVID-19: I would need to wear a mask, I wouldn't get to roam the cat adoption area freely like I have in the past, and presumably, I would be the only one allowed in during my appointed time slot and would probably have X-amount of time to meet and greet some potential new kitty friends.

While I was right about the mask and having limited access to the shelter (both protocols I totally understand and support), I was mildly surprised to find myself in a small room with another family and several wire crates full of kitten pairs and singles. While I didn't mind the set-up or sharing the time and space with the other family, I was rather disappointed that I was not able to actually handle the kittens or have any physical contact beyond poking my finger through the sides of the crates to make some sort of contact with their little heads in a vain attempt to try to gauge their reaction to me. 
#AdoptDontShop made difficult during the COVID-19 pandemic
While I understand that COVID-19 has placed new rules on how we all interact with each other and the world around us, I must say that not being able to actually pick up, hold, or play with any of those little kittens made it difficult for me to determine who might be a good fit for me, and for whom I would be the best fit in turn. Being able to spend one-on-one physical time with a new dog or cat is really important; it allows you to get a better sense of a pet's personality, comfort and confidence level, all of which are much harder to get a feel for when you're merely sticking your finger through the wire bars of a crate (pretty invasive to the tiny kitten inside the crate, if you think about it).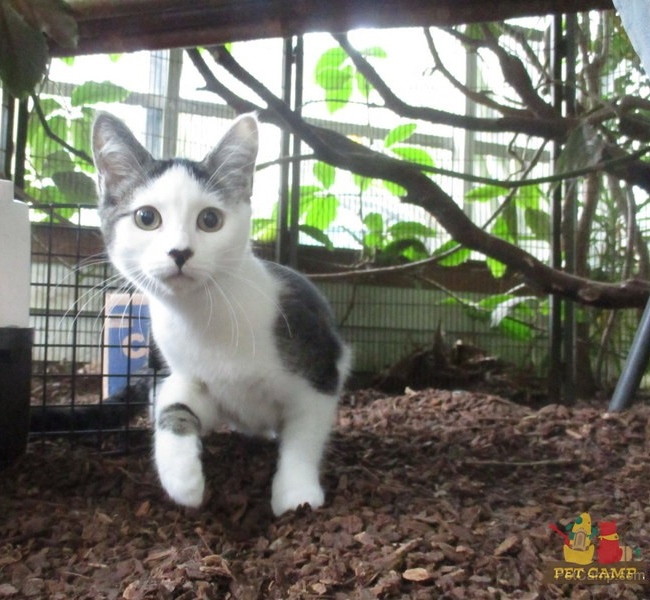 In the end, I left kitten-less. The brothers who drew me there in the first place had been adopted by someone with an earlier appointment time than mine, and I just couldn't get a good feel for any of the other little guys (and girls) left in that room without being able to pick them up, hold them close, listen for soft little purrs, and feel for them being able to relax into me. It looks like I'll need to wait until more COVID-19 restrictions are lifted in Alameda County to allow for the full animal adoption experience, or else find another agency in a different county that allows a little more interaction with their adoptable cats.
As pet adoption surges during this most difficult time, did you adopt a "pandemic pup" or "COVID kitty"? How was your experience with adopting a new pet? Was it a more traditional meet-and-greet situation, or was it "mail order bride-style" like mine, and how did you feel about it? 
Thanks for reading this!
---
Pet Camp Cat Safari is a cat oasis in the middle of an urban jungle.  If you are San Francisco Bay Area cat parent with questions about overnight care for your cat give us a call.  New campers get 50% off their 1st 3 days.