Playlists for Your Dog: Music for Every Mood & Breed
June 13, 2019


I think everyone deserves specialized playlists for every emotion and sub-genre they are in the mood for, dogs included. But how can you make a playlist for your dog if you don't know what they listen to? Well, I am here to help you out. I sat down with my three dogs the other day to discuss the kinds of music they listened to. It turns out dogs listen to more than just "Who Let the Dogs Out".

According to my dogs most canines prefer to listen to artists who have presented themselves as dog lovers and animal activists. This explains why the dog community stopped listening to Snoop Dogg when he changed his name to Snoop Lion. With all of this newly found knowledge, I was able to narrow my dogs' music tastes into three distinct playlists. Hopefully one of them will appeal to your dog and you will leave here with a new playlist to listen to with your pet.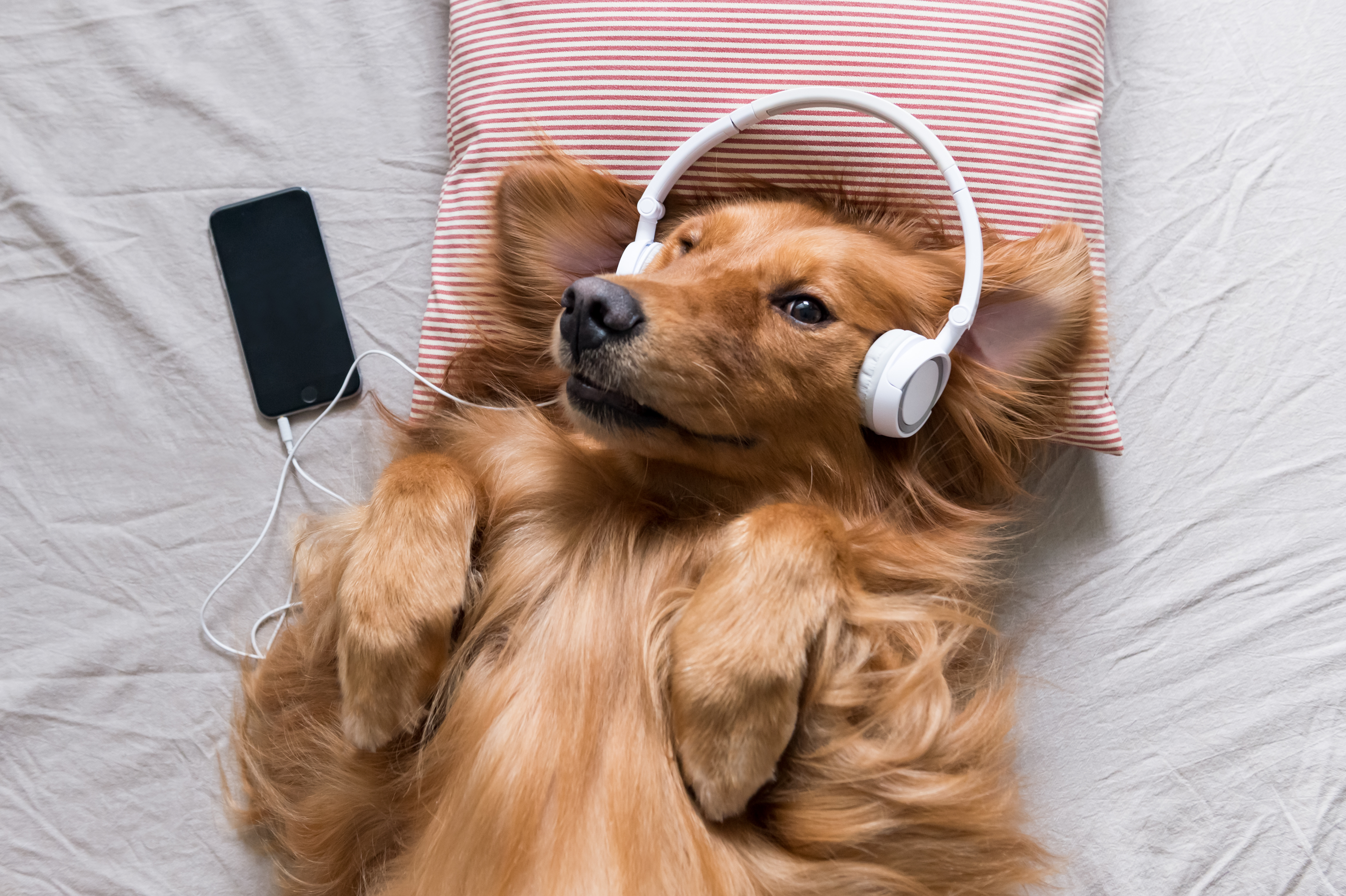 Pop for Pooches
This playlist contains all of your favorite dog-loving pop icons. Miley Cyrus is highly prevalent on this playlist thanks to her many dogs, animal activism and album entitled, "Miley Cyrus & and Her Dead Petz". You can find her more recent songs like "Malibu" or throw it all the way back to "Party in the U.S.A". There's even everyone's favorite guilty pleasure artist, Paris Hilton, a huge dog lover. Don't worry though, there's also some Kesha, Ariana Grande, and the Jonas Brothers.
Country Bark B-Q
A country artist is nothing without their dog. There's just nothing like hanging out in the countryside with your best friend. This playlist features songs like "Ol' Red" by Blake Shelton, Kenny Rogers, and George Jones, and "Little Boys Grow Up and Dogs Grow Old" by Luke Bryan. Other country superstars also appear on this playlist like Carrie Underwood, Toby Keith, and Dolly Parton. This playlist is perfect for hanging out on your back porch with your dog or for a Fourth of July Festival.
Your Paw's Pick
As a nineteen year old this playlist is made up of songs I deem "old". I sincerely apologize if this offends you but as the resident youth here I need to remain strong in my stance. This playlist mostly consists of songs from the 1960s and '70s like "Martha My Dear" by the Beatles and "Walking the Dog" by The Rolling Stones. While this playlist may be better for an older dog, or maybe just an older owner, I guarantee even a young puppy can enjoy these songs. You can even find some Cat Stevens (ironic, I know) and Elton John on it.
Don't worry if your dog doesn't like these playlists as there are so many more playlists out there! You can't forget "Melon-Collie" which is perfect for when your dog is feeling sad and "Ruff Rap" which is full of all of the latest rap songs. I hope some of these suggestions help you. But more importantly, I hope that you'll stop playing "Hound Dog" by Elvis every time you throw your dog a birthday party. We're all over it.
In case you're having trouble creating your own dog playlist, here are the playlists mentioned above, that you can download on Dalmationfy (Spotify – get it?).
DOWNLOAD: Pop for Pooches
DOWNLOAD: Country Bark B-Q
DOWNLOAD: Your Paw's Pick
Thanks for reading.
This is the second guest blog in the Summer 2019 series by Johanna Klaiman. In addition to book club and play lists, we hope Johanna provides her keen K9 insight into summer barkbusters your dog might want to catch at the cinema.
---
Pet Camp has been offering award winning pet care in San Francisco for 22 years.  If you're a pet parent in the San Francisco Bay Area in need of overnight care for your dog or cat, doggie day care, training, bathing or pet transportation give the counselors a call.