Pet Camp has been around since 1997. We've been through the ups and downs of the San Francisco economy and seen pet care providers come and go these almost 25 years. That said, whenever a new pet care facility comes to town I worry. This weekend Petsmart opened in San Francisco (in the Sears building at Geary & Masonic for you old time San Franciscans) so of course I had to go check it out.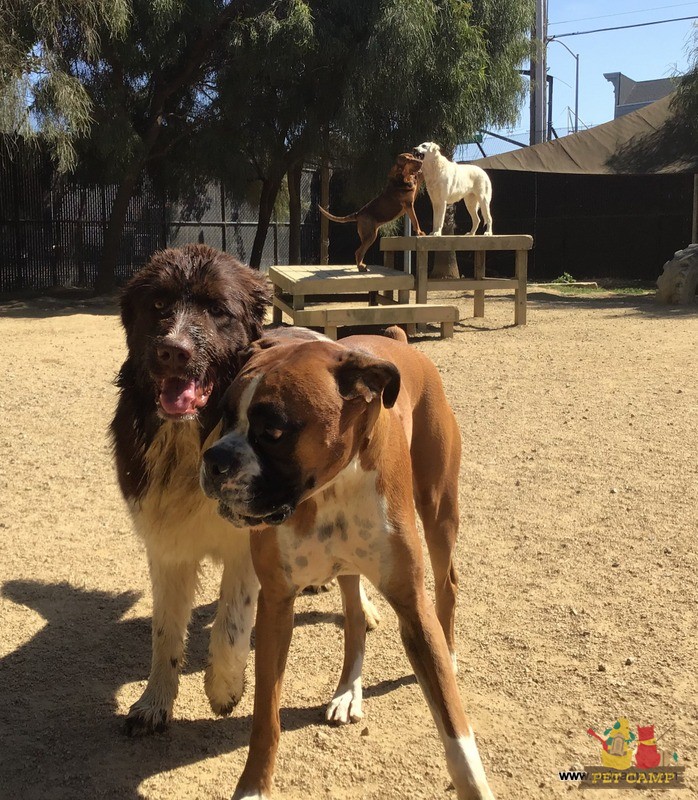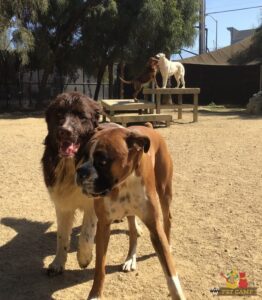 First, I guess congratulations are in order: it's hard to get a business opened in San Francisco and I suspect Petsmart had to work hard to get their store open. Second, it looks like Petsmart will be working with San Francisco Animal Care and Control to find new forever homes for San Francisco's animals in need. As a big supporter of SF ACC, a big thank you is in order.

Ok, now the nice stuff is out of the way. Of course, I was there to check out Petsmart's day and overnight care space. I'm sure Petsmart is a fine place for doggie day care or overnight care, but without sounding too braggadocious, unless Petsmart is going to be so much less expensive than Pet Camp that a pet parent simply can't say no – take your dog to Pet Camp.

I understand that Petsmart isn't done with their buildout, but even so here are some observations:
No outdoor space: The San Francisco Petsmart will not have any outdoor space for the dogs to play. I asked about this and was told it was for "liability reasons." I'm not sure what "liability reasons" they are concerned about and of course Pet Camp has been providing outdoor play space since we opened.

Concrete, concrete and more concrete: At Pet Camp the dogs don't play or sleep on concrete. They play on custom artificial turf in the Meadow and Prairie or on all-natural surfaces in the Savannah. The floors in the campsites are all rubber with radiant heat. Not so at Petsmart – there is concrete everywhere!

Room to romp: Space is always an issue in San Francisco, but dogs need room. When you combine all the play space at Pet Camp, you're up to more than 20,000 square feet of play space. Granted I didn't have my tape measure with me, but I would be surprised if the play space at Petsmart was more than 1,000 square feet.
I know that I'm biased, and you may want to take a moment to visit the new Petsmart yourself (too bad you can't stop in at Lucky Penny at the same time), but after that, we hope to see you in the Pet Camp lobby, or your dog on the Pet Camp Express.
Thanks for reading and thanks for supporting San Francisco's locally owned small businesses.
---
Pet Camp is proud to a family owned and operated San Francisco small business.  Pet Camp has been providing award winning care for dogs and cats since 1997 and remains San Francisco's largest and most recognized family owned pet care facility.  If you are a pet parent in need of cat overnight care, overnight care for your dog or doggie day care, dog training, pet transportation or bathing (sorry no grooming) we would be honored to be of assistance.