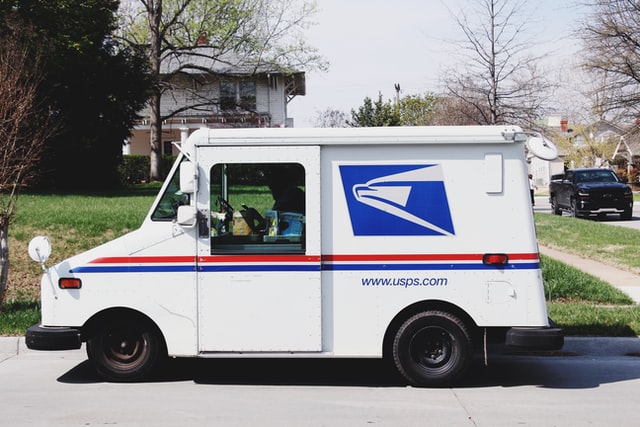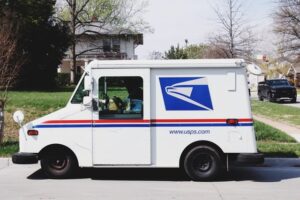 The informal motto of the United States Postal Service is "Neither snow nor rain nor heat nor gloom of night stays these couriers from the swift completion of their appointed rounds." But it turns out dog bites can!

According to the United States Postal Service, 5,714 postal employees were "victimized" by dogs in 2018. The USPS has four suggestions to mitigate this harm:
Keep your dog behind a fence or away from the door when mail is delivered.

Take steps when accepting mail from a carrier if your dog is protective of their territory.

Leash your dog when outside your home.

Socialize your dog with both people and other dogs.
The USPS takes this matter so seriously they made a video about it! They didn't make a video about the gloom of night, now did they?

Honestly, there's not much we can do about the 1st three suggestions. But now more than ever, we can help you with socialization issues. We agree with the USPS that exposing your dog to new people and dogs, as well as other urban stimuli, is necessary to make sure your dog thrives in San Francisco (or anywhere for that matter). This past year (yup, it's been a year), so many dogs have lacked the opportunity to be well socialized. The longer a dog remains isolated, the longer the socialization or re-socialization process can take.

Don't let a poorly socialized dog be the reason you miss out on some really important junk mail. Both our group play and our K9 Enrichment programs can make sure that your dog doesn't prevent you from getting this week's Bed Bath & Beyond postcard! If you have questions about socializing your dog, either adult or puppy, please give us a call: 415.282.0700.
Thanks for reading.
---
Pet Camp has been offering San Francisco's dogs and cats award winning overnight care, doggie day care, and training since 1997.  Unlike some doggie day care facilities, Pet Camp offers a wide range of both play group and non-play group options. If your dog is in need of doggie day care or training speak with our K9 Enrichment team to learn all about how Pet Camp differs from traditional one-size fits all doggie day care.