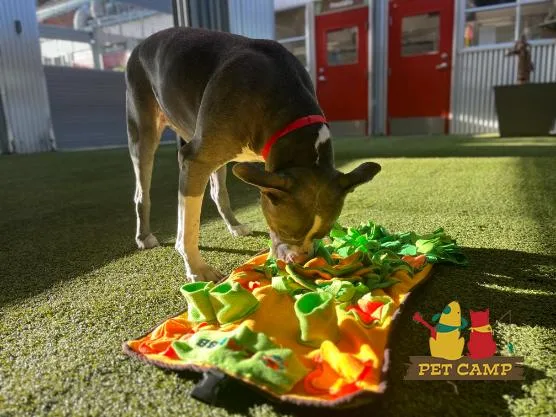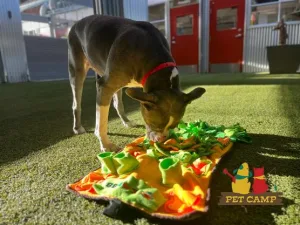 For some time, we've been told that keeping our bodies and minds active is a good way to delay the onset of cognitive decline in humans, now research on dogs yields the same results: a strong correlation between physical activity and cognitive function.
Correlation between Physical Activity and Cognitive Function in Dogs
A recent study performed by the Dog Aging Project, an initiative led by researchers at the University of Washington, looked at nearly 12,000 dogs. They confirmed a strong correlation, but not necessarily causation, between consistent exercise and retention of brain capabilities in dogs. There are some limits to this study because the researchers used pet parent reported data to quantify both the cognitive health of the dog (via a validated scale) as well as physical activity levels, health conditions, training history, and dietary supplements.  Notwithstanding the use of self-reported data, the findings found a significant negative relationship between physical activity and cognitive disorder.  In other words: less activity = more cognitive disorder and more activity = less cognitive disorder.
An Active Dog is a Healthy Dog
We have always preached that an active dog – either from group play, training, or enrichment – is a healthy dog.  Honestly, we had focused in terms of a dog being active at overnight care was less likely to exhibit symptoms associated with stress and that dogs attending dog day care were not going to demonstrated destructive behavior at home or have too much energy at the end of the day; but we had not thought about it in terms of cognitive function.  It's reassuring to see that this study supports what we've been saying for years – even if we were less scientific about how we said it.
Thanks for reading.
---
Pet Camp has been providing San Francisco's best overnight care and day care for dogs and cats since 1997.  With two San Francisco locations we can serve clients from the Marina to Noe Valley on the Pet Camp Express.  If you are a San Francisco Bay Area pet parent with questions about overnight care for dogs and cats, dog daycare, dog training or pet transportation please give one of our counselors a call.