I recently had a conversation with the manager of a veterinary hospital who expressed concern that an increasing number of pet care facilities (both dog overnight boarding and doggie day care) were banning "Bully Breeds" and those dogs who are "primarily Bully Breeds." She asked if we did the same and was relieved when we said we did not. That said, it's worth knowing why we operate this way.
Does Pet Camp ban some dog breeds from staying at Pet Camp? No. All breeds are welcome.
At Pet Camp we are open to all breeds coming for both overnight/boarding and doggie day care. We are fortunate to have both extensive play spaces so we can divide social dogs based on size and play style as well as a robust and ever growing K9 Enrichment program for dogs that thrive in non-group play environments.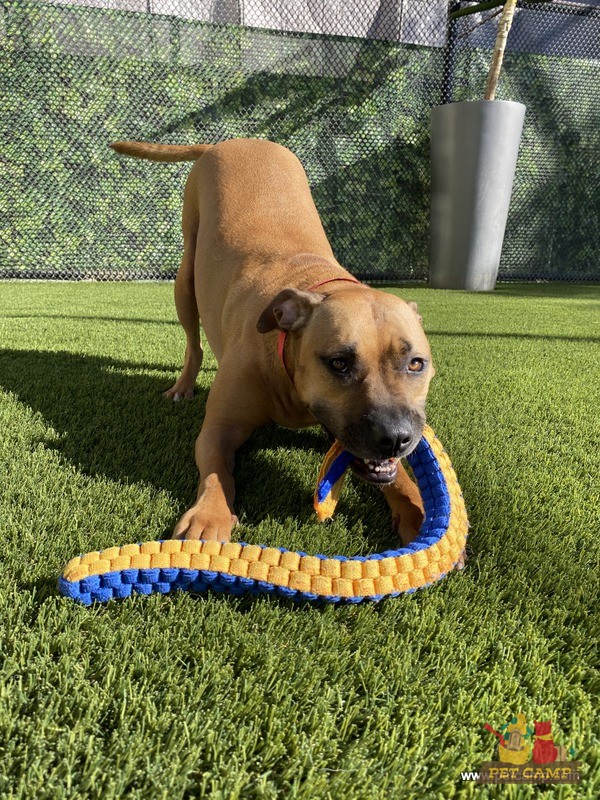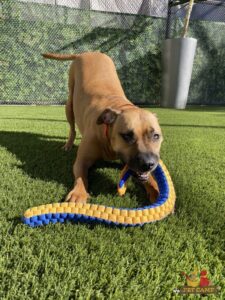 All dogs can stay at Pet Camp…except if Pet Camp is not the right fit for your dog.
Being able to meet the disparate needs of dogs does not mean that we will accept any dog. There are dogs, of any breed, that are either too unpredictable or have displayed behavior that indicates that we can't safely provide for their care. If that is the case it doesn't matter what breed the dog is – Pet Camp is not the right place for the dog. We will not simply warehouse a dog that we cannot safely care for even if that is the practice elsewhere.   
Is Pet Camp the right pet care facility for my dog?
If you are the proud pet parent of a Bully Breed or other breed and have been told that your dog is not welcomed at another pet care facility just because of their breed, feel free to contact us. We will honestly tell you if Pet Camp is the right place for your dog's overnight or doggie day care needs and which of our programs is the best fit for your dog.  
Want to show your love for your Pittie? Join our (virtual) Pittie Party on Facebook or Instagram by sharing a picture of your Pittie (or other Bully Breed).
---
Pet Camp has been providing San Francisco's dog and cats with the best overnight care and doggie day care since 1997.  If you are a San Francisco Bay Area pet parent in need of overnight care for your dog or cat, doggie day care, pet transportation or bathing feel free to give us a call.