Now that the dogs have beta tested the Meadow for a few months we thought it was time for the official "Ribbon Cutting."  
Think of this as the first dog pooping on the turf but for humans.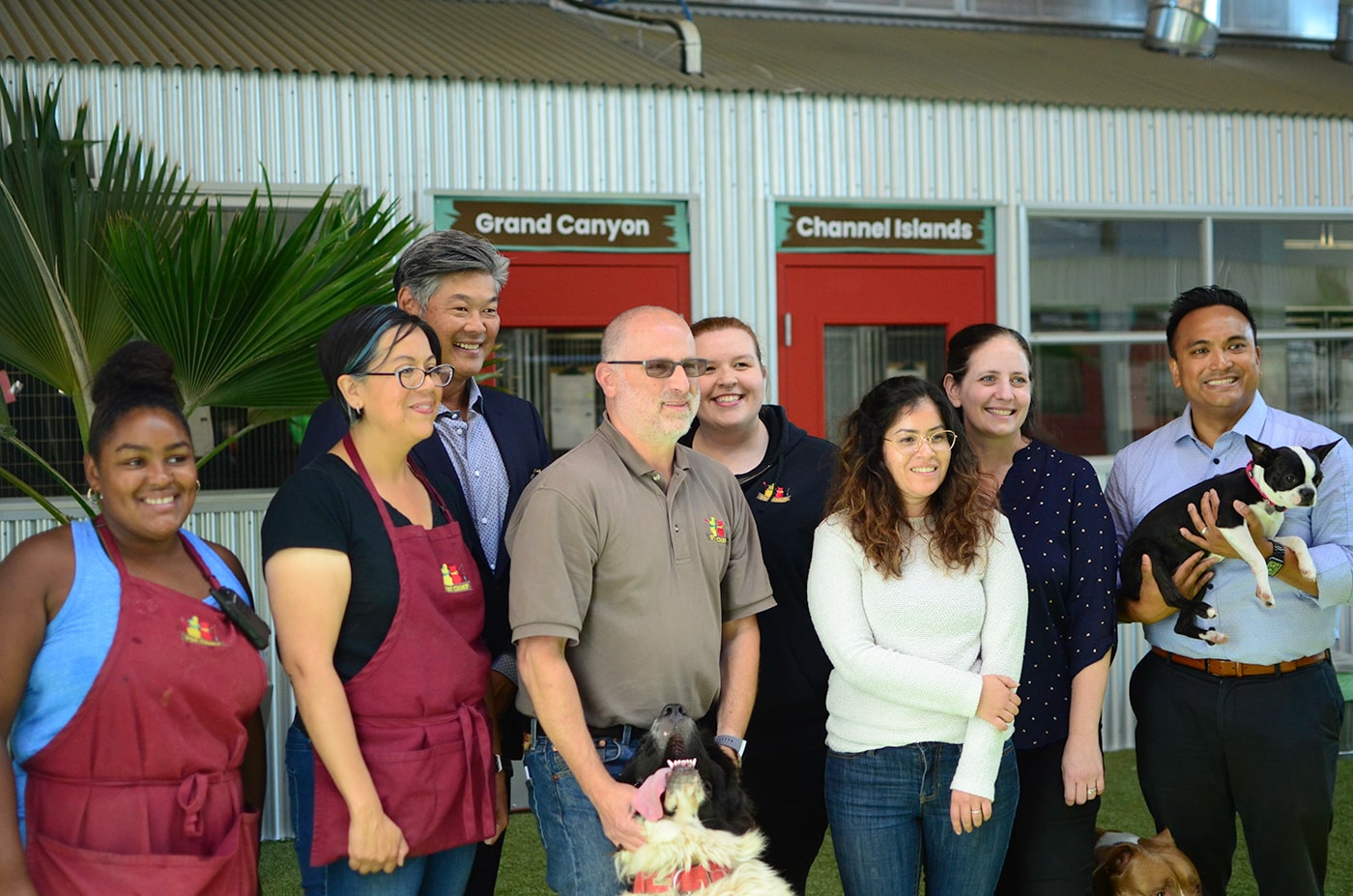 Frankly, since the Meadow (like everything else at Pet Camp) was built for pets we weren't convinced that this ribbon cutting idea was so smart – but we're glad we let our friends at Spritz convince us otherwise.
Everyone who attended had a blast, we got to embarrass Mark a bit, and even got some press coverage!  
If you haven't seen the Meadow yet ask for a quick tour next time you're at the Main Campground.
Special thanks to our new friend Franco Finn (you may recognize him as the hype man for our Golden State Warriors) for emceeing, as well as dignitary attendees including San Francisco Chamber of Commerce CEO Rodney Fong and Yadira Diaz from Assemblyman David Chiu's Office.
For more on the Meadow and its benefits to your camper, check out our blog. We can't wait for you to experience the space.