Hey humans, we know you're tired of reading these blogs to your dogs so this blog is written directly to your dog. Just click on the link since we know touch screens don't work so well with dog paws.
Last week I introduced you to some of this summer's most anticipated bark-buster movies. However, it has come to my attention that not every dog likes movies.
Many dogs have attention spans or biological function spans that prohibit them from going to the cinema, and at the other extreme, there are dogs that prefer to binge videos for hours on end. That is why TV shows exist. Fortunately, there are a lot of TV shows perfect for dogs. Unfortunately, it is hard to find shows about dogs that appeal to older canine audiences. This is where I come in.
I don't mean to disregard the magnificence of childhood classics. I loved watching shows like "Blue's Clues" and "Clifford the Big Red Dog" and I think younger dogs could still enjoy these shows especially because both have planned reboots for later in 2019. Puppies now also have "PAW Patrol" which is a big hit.
But, I want to make sure older dogs have content to enjoy as well. If you think you're past your Clifford days then may I recommend "Adventure Time," "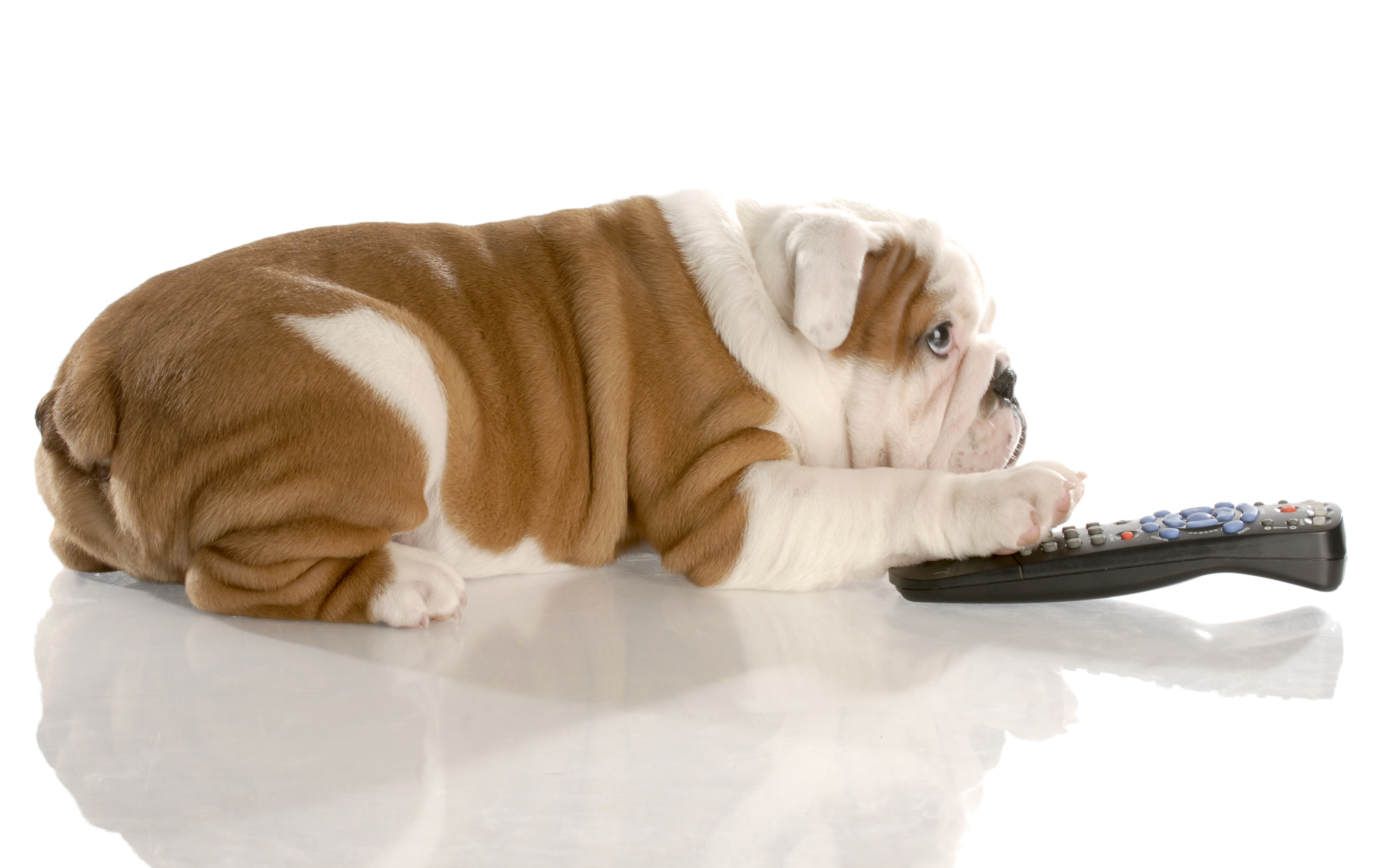 The Mr. Peabody and Sherman Show," or "Scooby Doo?"
"Adventure Time" is an animated series about a boy named Finn the Human and his adoptive brother Jake, who happens to be a dog with magical powers. Together they live in a post-apocalyptic land and manage to do enough things for there to be 10 seasons on Hulu.
Mr. Peabody and Sherman are not new characters to the TV world, but now parents can introduce them to their pups with the new Netflix show "The Mr. Peabody and Sherman Show."  The two characters interview different historical figures which means the television is now educational – a big bonus for you who still think that passing Canine Good Citizen training means Stanford is next.  
Then of course, everyone knows "Scooby Doo," and it's still on TV. While "Scooby Doo" may have changed a bit and has had a variety of reboots, the iconic characters remain the same. Furthermore, it helps you become a detective, which I know is every dog's dream.
But there's no need to worry if these shows aren't for you. If you're an angst-filled teenage dog then let me tell you about "Family Guy." It only has 17 seasons and 329 episodes so there's some easy binging for you. The show follows the Griffin family, including their anthropomorphic dog named Brian.  The show is rated TV14 in the United States because of its crude humor so it's definitely a good show for teenage dogs.
There is also "Game of Thrones" which features these creatures called "Direwolves." While these are supposed to be wolves, they're played by "Northern Inuit Dogs" thus making this fan favorite show a must-watch.
Now I have something really important to tell all of you adult dogs. There are no adult TV shows about dogs. While I could recommend you a few bizarre docu-series on Netflix, I would feel like I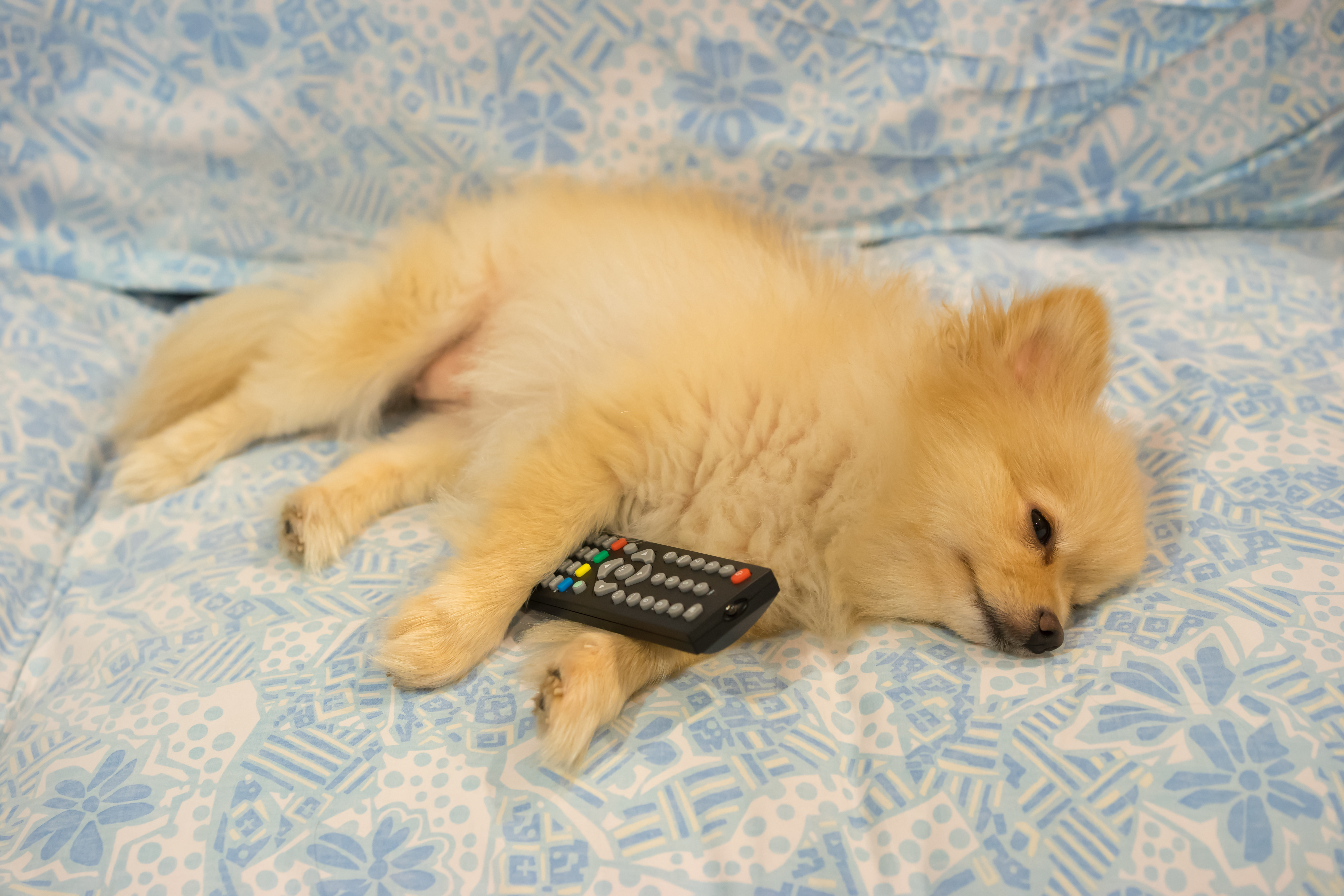 was betraying you. So I need to be honest with you and just tell you that you're stuck watching children's shows forever. I am sorry.
If I had it my way, I would just end this post here. However, I know the wrath of the older generations is very strong so I must acknowledge some older TV shows about dogs.
The most famous of these is Lassie. After doing some research on it, because I am young and haven't seen it, I've discovered it is about a Collie named Lassie. I know nothing else. It's from 1954, guys; that's, like, the time of the dinosaurs. You can find episodes on YouTube if you're interested in watching it.
Other shows that have dogs in them include Frasier, which is not actually that old and can be found on DVD, and of course, "The Jetsons," of which I've seen one whole episode and it has a dog named Astro in it.
So there you have it, my guide to dog television. Now stop reading and get watching!
---
This is the fourth guest blog in the Summer 2019 series by Johanna Klaiman.   While Johanna claims to be a T.V. expert, she grew up in a house with only one T.V. (shocking in today's world) and 3 siblings so her opportunities to do adequate research on this topic were somewhat limited.
Pet Camp has been offering award winning pet care in San Francisco for 22 years.  If you're a pet parent in the San Francisco Bay Area in need of overnight care for your dog or cat, doggie day care, training, bathing or pet transportation give the counselors a call.