The Pet Camp Super Heroes
April 25, 2019


April 28th is National Super Hero Day.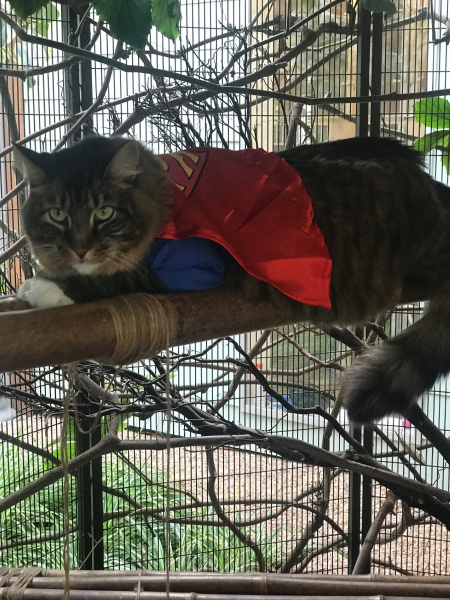 Sure, we've had some fun with this: we dressed up Captain Hymowitz, we surfed the internet and found other pet superheroes, and we even created a Pet Camp "mediocre" (he's not really that super) hero.
But we wanted to take a moment and point out the real Pet Camp Super Heroes – the Pet Camp Counselors!
You might see a counselor for a few minutes when you're picking up or dropping off your camper, and if you use the Pet Camp Express you might never even see the amazing counselors who care for your camper.
These folks work hard!  They are at work early in the morning and late at night, Christmas Day and Thanksgiving.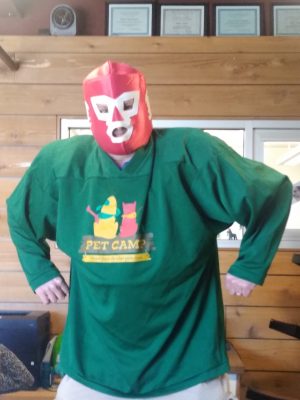 Rain or shine they are out their watching playgroup. Every day, they are hard at work prepping dog food and cat food, cleaning dog poop and cat vomit – they are super!  Sure, Pet Camp thanks them every two weeks with a paycheck, we go out for quarterly outings, and we try to make it a great place to work – but it's still work!
Thanks for reading and supporting the Pet Camp Counselors!
The Pet Camp Counselors have been providing Super Hero level of pet care since 1997.  If you're a pet parent in the San Francisco Bay Area and need overnight care for your dog or cat, doggie day care, training, bathing or pet transportation give us call and we'll get a Super Hero to save the day.