For obvious reasons, road tripping is all the rage this summer. Whether it's renting an RV or just packing up the car and getting out of San Francisco (or wherever you are) without getting on a plane or, dare we mention it, a cruise ship, road trips are the vacation du jour (du week, du month, du Covid-19). But while a road trip might be just what you need, they are often not what's best for your pet. Here are just a few reasons why not.
Packing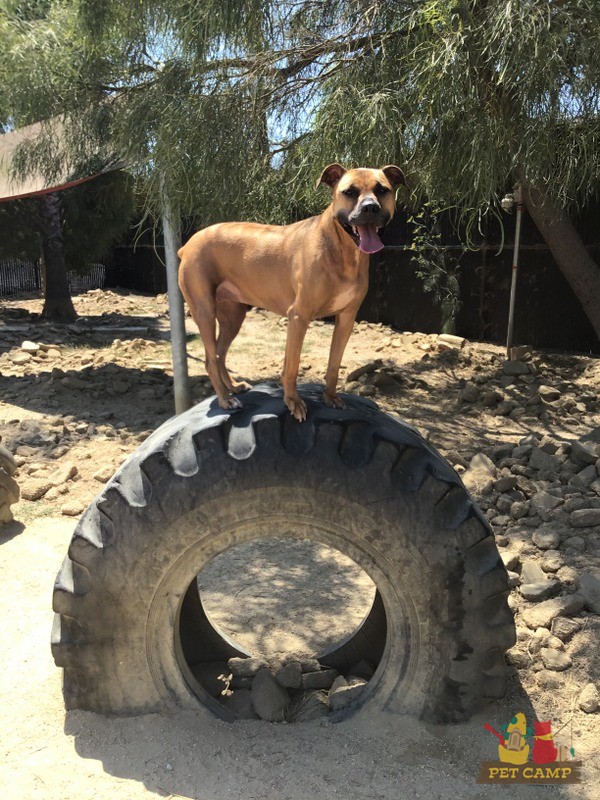 Finding room in the car for everyone and everyone's stuff is never easy. Now try adding dog food, food and water bowls, cat litter, a cat carrier, and a dog crate (required at many hotels if you leave your dog in the room alone). Plus, while having your dog snuggle with you the first hour or so of a drive sounds cute, let us know how you feel 6 hours later when the entire left side of your body has fallen asleep. That massive SUV you rented just got a lot smaller.
Hotel Rooms
You might enjoy the whole checking into a hotel, finding the light switches, and looking for bed bugs (if you are Michelle Barrera), but your dog (and certainly your cat) does not. Getting a pet settled into an environment designed for pets (not just pet "friendly") with people who are trained to care for pets is one thing; getting a pet settled into an environment designed for humans that just happens to have a "pet friendly" sign on the wall is a completely different matter.
Restaurant Dining
Maybe you've made it to someplace where you can eat indoors, or maybe all your meals are going to be al fresco. Either way, while this might be a nice change from your kitchen table for you, your pet might have different ideas. Just think how other patrons are going to react to your cat scampering from table to table to sampling whatever strikes their fancy or screaming in their carrier when your tuna tartare appetizer arrives and you won't share. Of course, wait staff love nothing more than tripping over a dog flopped out in the 6' feet between tables.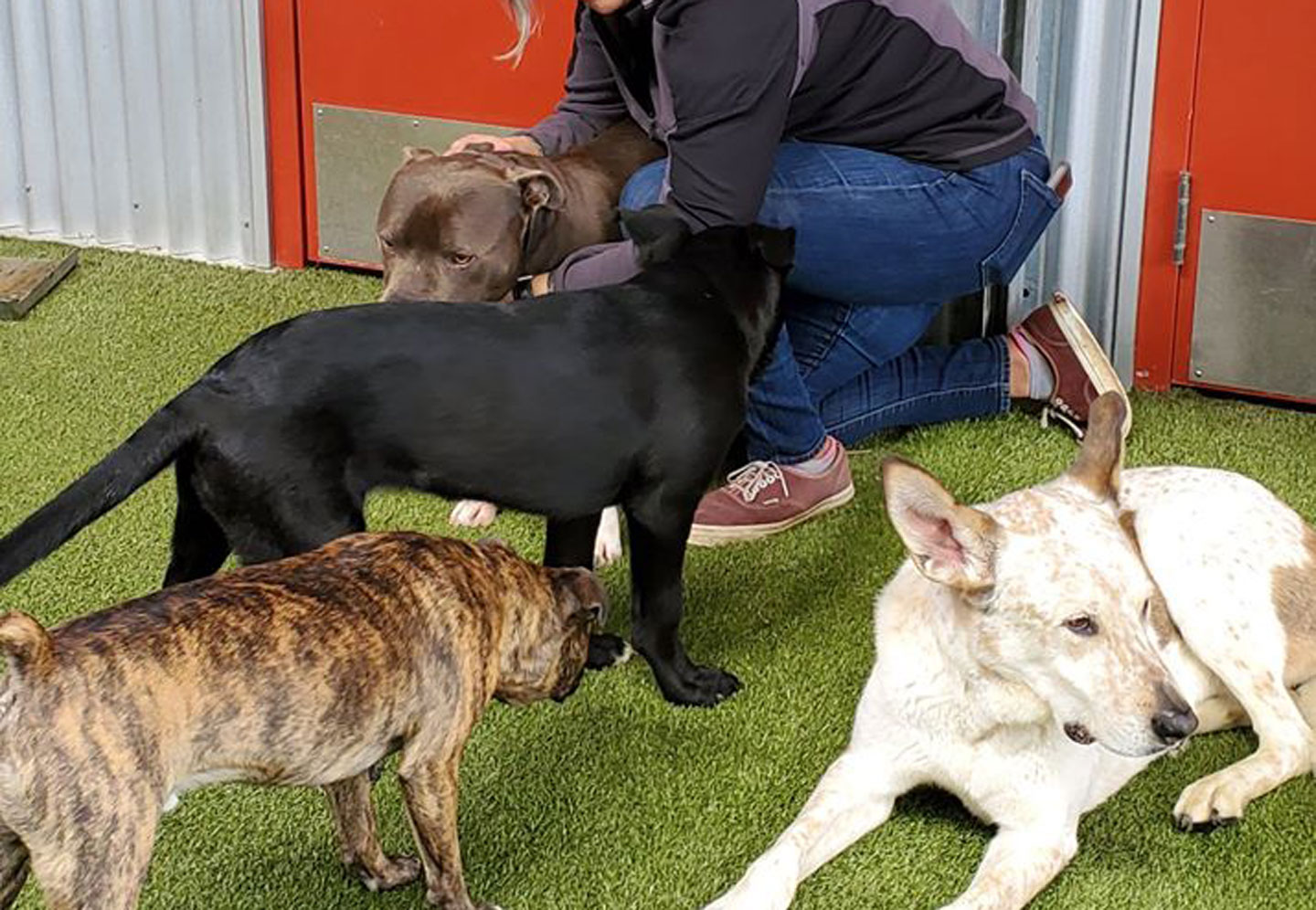 Even better, maybe you decided to make a quick stop at the Kettleman City exit on I-5 (mile 309) where you and your friends picked up some food to go at either Asaderos Mexican SeaFood, Bravo Farms Restaurant, Carl's Jr., Denny's, In-N-Out Burger, Jack-in-the-Box, McDonald's, Starbucks, Subway or Taco Bell (there's a reason this is a favorite exit on the route between San Francisco and Los Angeles) before jumping back in your vehicle to visit the nearby Kettleman Hills Superfund Site. What could be more fun than fending your pet away from your double-double while crammed into a vehicle looking at an old hazardous waste site? Ok, sadly we all know that Mark would enjoy that, so let's move on.
Sightseeing
Sightseeing is great for you, but not so much for your pet. Those audio headsets that are barely comfortable when you wear them are nothing but a bother for your dog and no respectable cat will even put them on. Sure you say, but I'm visiting a national park where all we're doing is looking at nature and taking long walks. Sounds great – sign me up too! But the vast majority of trails at state and national parks are not pet friendly! So, while you're out looking at some amazing vista, your pet will be checking out the inside of your vehicle.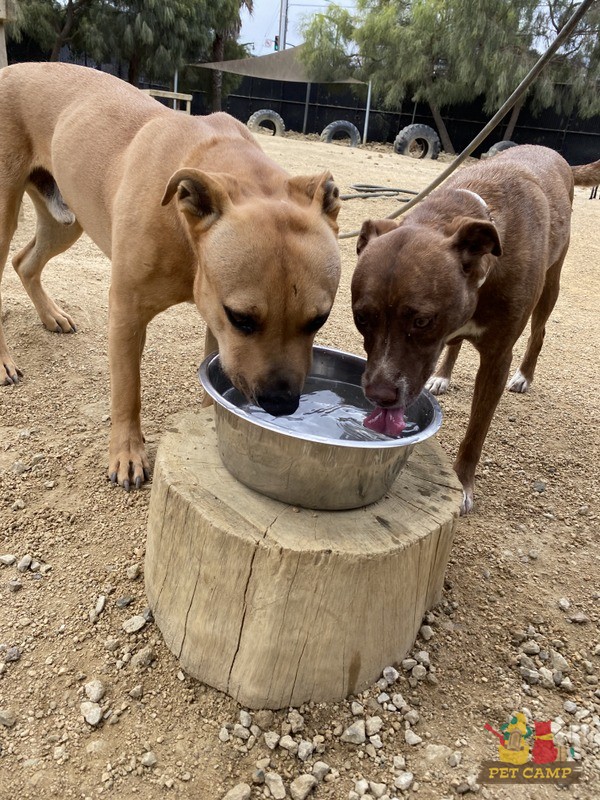 Bathroom Breaks
Need we say more? It's hard enough getting the humans in the car on the same bathroom break schedule; add in a few pets and the fun never ends. That drive you estimated would take 8 hours and need 2 bathroom breaks (one linked to a gas stop) now takes 10 to 12 as you add two more stops when your dog starts whining and takes 20 minutes to pee and poop and you need to stop one more time when you can no longer stand the smell from your cat's carrier.
So, if all of this has convinced you that maybe your pets aren't the best road companions this summer, make Pet Camp your last stop as you head out of town. From plenty of outdoor play space for your social dog and K9 Enrichment activities for those dogs who do best when playing alone or in special settings, to an amazing Safari Solarium and unique cat-centric activities, Pet Camp has everything your pet needs to have the most amazing vacation, all from the comforts of the City by the Bay.
---
Pet Camp is proud to be the San Francisco Bay Area's most award winning pet care facility.  If you are San Francisco Bay Area pet parent with questions about overnight care for your dog or cat, doggie day care, pet transportation, dog training or pet transportation, give us a call. New campers get 50% off their 1st 3 days.