Is Memorial Day Safe For Pets? Here Are Some BBQ Safety Tips For Your Dog Or Cat.
May 19, 2021


While we think your dog or cat should be spending the long holiday weekend at Pet Camp, we know not every pet is so lucky. If your camper is spending the Memorial Day weekend at home, here are 4 quick tips to make sure you spend time at your BBQ and not at the emergency veterinary clinic.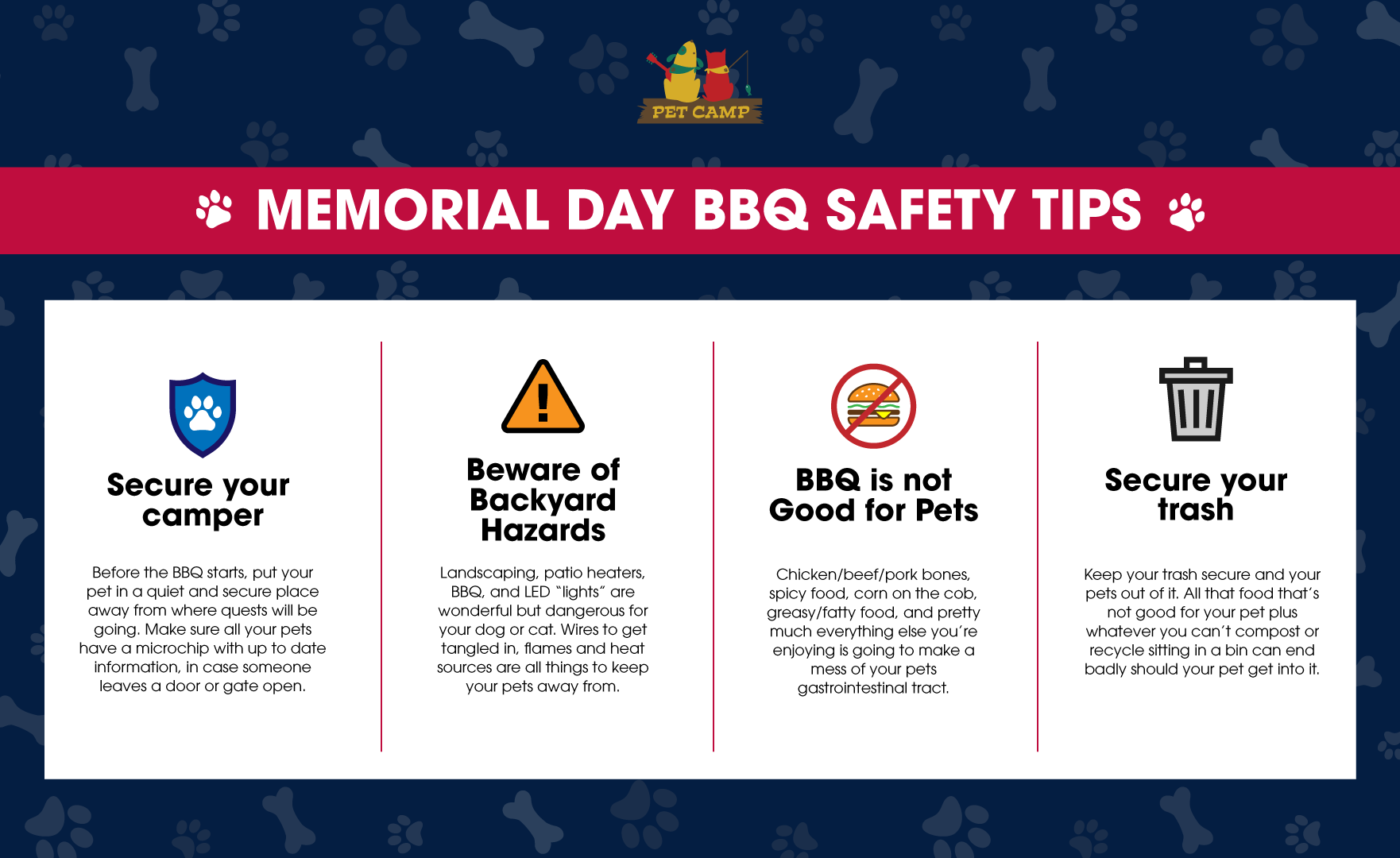 This is not a complete list of safety tips and implementing some of these takes some time and planning. Don't want to deal with all these? Two suggestions: (1) you could make a last minute reservation for your camper at Pet Camp for the holiday weekend and (2) you could bribe Mark with some BBQ and cold long neck to come over and hang out with your camper during your BBQ.