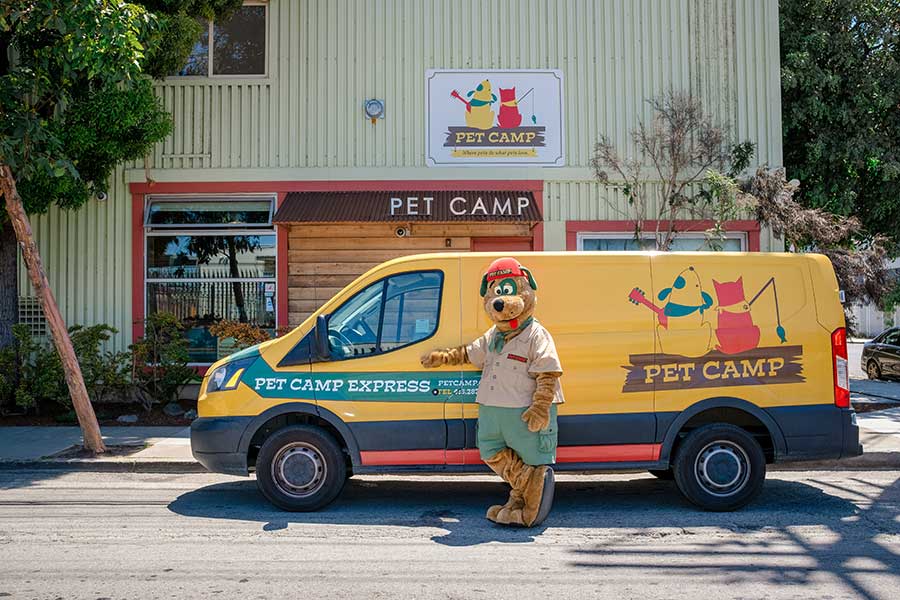 Jamie Edwards, Pet Camp's Head of Training, was recently awarded his Certified Pet Dog Training credentials! Becoming a Certified Pet Dog Trainer (CPDT) requires a demonstration of both intellectual and practical knowledge of dog behavior and training. The Certification Council for Professional Dog Trainers, which certifies CPDT, is the only independent testing agency for dog trainers.

To become certified, Jamie had to log over 300 hours assisting with group and private dog training (not at Pet Camp) and pass a written test on topics including learning theory, canine theology, training techniques and husbandry.

We are thrilled for Jamie and honored that he has decided to put his skills and knowledge to use as Pet Camp's Head of Training where he is responsible for our Camper Cadet dog training programs, as well as for the dog training that takes place as part of our K9 Enrichment department. If you have questions about dog training, please reach out to Jamie the next time you are at Pet Camp or contact him anytime at havingfun@petcamp.com or via phone/text at 415-282-0700.