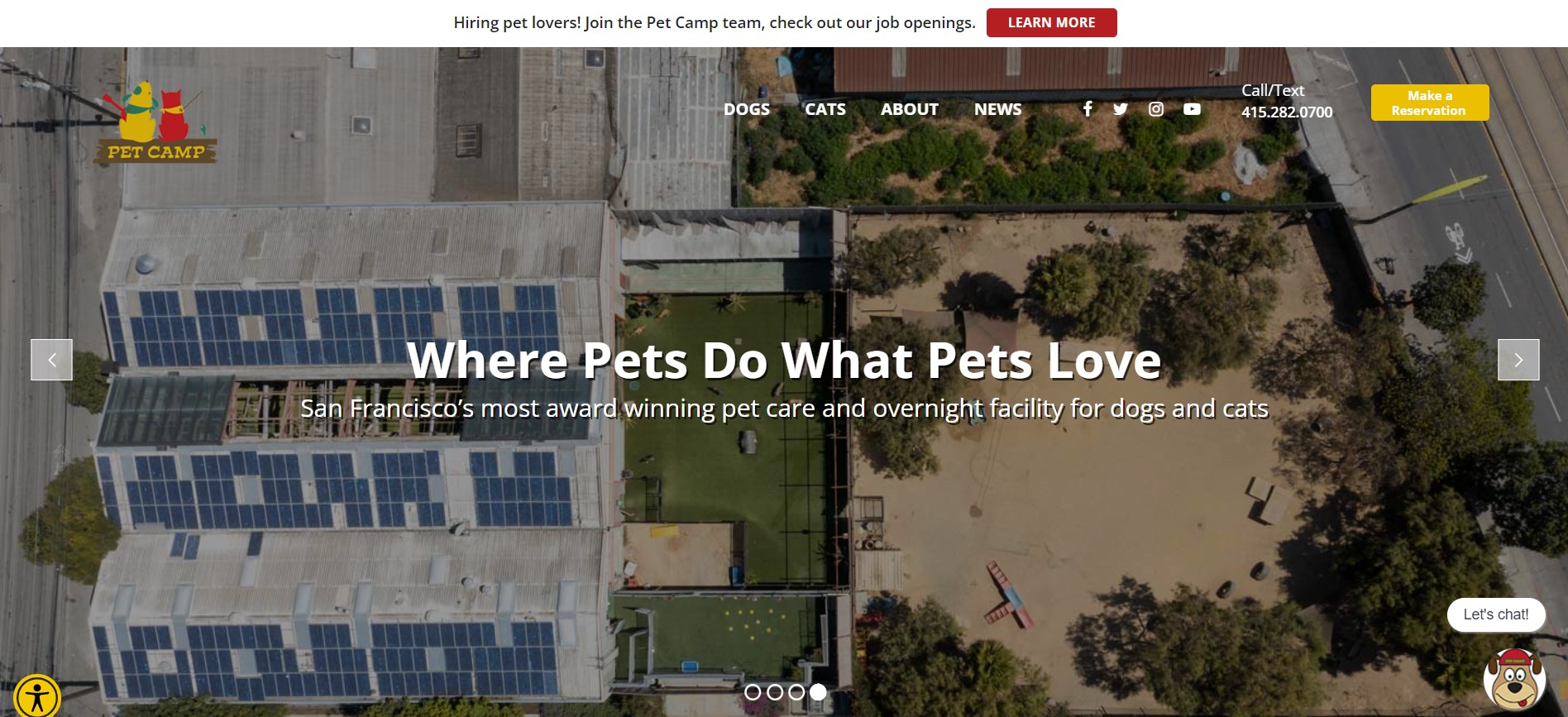 Campers, we need a small favor from you. (Actually from your parents.)
Ask them to use those fingers and thumbs to go to petcamp.com web pages and break in our brand new website. Yeah, you heard that right! The website has gotten the full works.
Because it's so shiny and new, new campers will have a harder time finding us through Google until the site has been visited enough times. That's why we need your help! Visit the new site as many times as you can, even multiple times a day.
And what would you get for helping break in our new site? Our immense gratitude, of course! And a free 25th Anniversary coffee cup, but that is only for the first 25 campers who find the secret Campy with arms open hidden somewhere in the site. Once you find it, come to Pet Camp to show off your find and pick up your prize. Good luck!
Thank you for your help!