Nope, not a typo. We all know there's a difference between Kathmandu and what a Cat Man Do (or Cat Man Does if we're being grammar sticklers). Frankly, it's almost endless what a Cat (Man) Can Do.

As a quick editorial aside: PLEASE, we know that there are some who believe if we say Cat Man Do we should also say Cat Woman Do. We would, but we're concerned that the folks at DC Comics might get upset with us for using the Cat Woman moniker in a blog post as widely read as this. So, please, forgive this blatant political incorrectness and let us proceed to the actual topic at hand: Cats Need things To Do Too!
Bringing cat care and cat boarding to another level.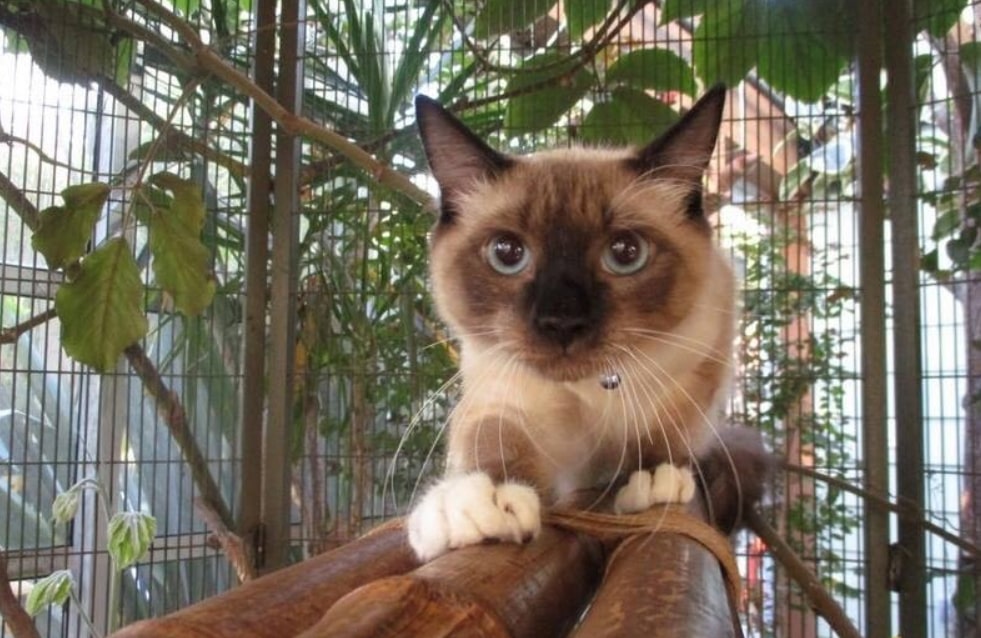 Pet Camp is a proud member of several pet day care and overnight care industry groups and has been since we opened in 1997. We, for many reasons, are an anomaly in these groups. Among the reasons is the attention Pet Camp spends on cat care. Unlike so many pet care facilities both here in San Francisco and around the country where cat care is an afterthought to dog care, at Pet Camp cat care is always in the front of our mind.
What activities are available for cats at Pet Camp? 
Not convinced of our commitment to cat care? Here are some of the things your cat can do at Cat Safari (yup, instead of having cats relegated to a small room in the back of a dog care facility – we've built a cat only facility):
Safari Solarium: a one of a kind (really) safe "outdoor" environment filled with cat friendly foliage and climbing structures.

Pi-Cat-So art class: your cat can create a framed mast-purr-piece on our cat friendly i-Pad for you to take home.

Presidio Stroll: your cat can stroll around posh Presidio Heights in a specially designed cat stroller (think the old Pope Mobile but cooler).

Kitty Kindergarten: no distance learning required for this custom kitten program. Your kitten will get exposed to nail trims & brushing and enjoy private playtime & time in our Safari Solarium.
In addition, we designed Cat Safari to be cat-centric with plenty of natural light, wide windowsills (where better to nap?), custom cat trees, tower aquariums, and "club-lighting" so there's something to chase on the floor.
Maybe instead of calling this blog "Cat Man Do" we should have started with "What Can Your Cat Not Do" at Cat Safari.
---
San Francisco's best cat care and cat boarding! Tour Cat Safari and read more about all the fun activities your cat can do via https://www.petcamp.com/cat-safari/. Got a new kitty during the Covid-19 pandemic? Call us if you have questions, we'd be happy to help. Pet Camp also offers dog daycare and boarding and has the biggest dog play area in San Francisco.