Izzy is looking for a new home! Her owner is no longer able to care for her, so please share this to as many people as you can.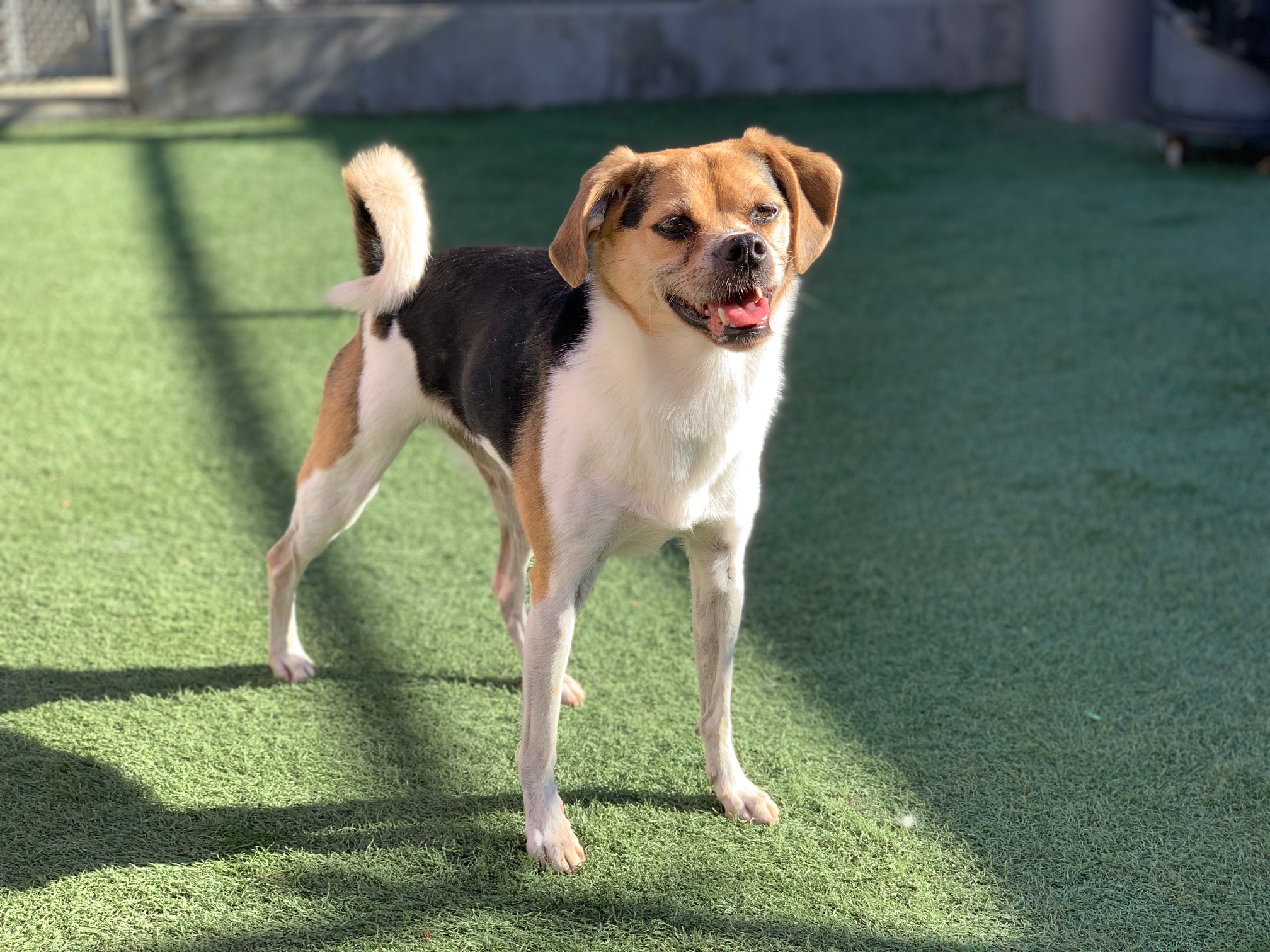 Izzy is a 6 year old female pug/beagle mix. We have been working with her for the past 2 months (since 8/16) on socializing with dogs big and small. She knows her basic obedience cues, is very smart and loves to work! She is very food motivated so she is a pro at all of our searching games and nose work games. She would be best in a home without cats and we are unsure of her history with children.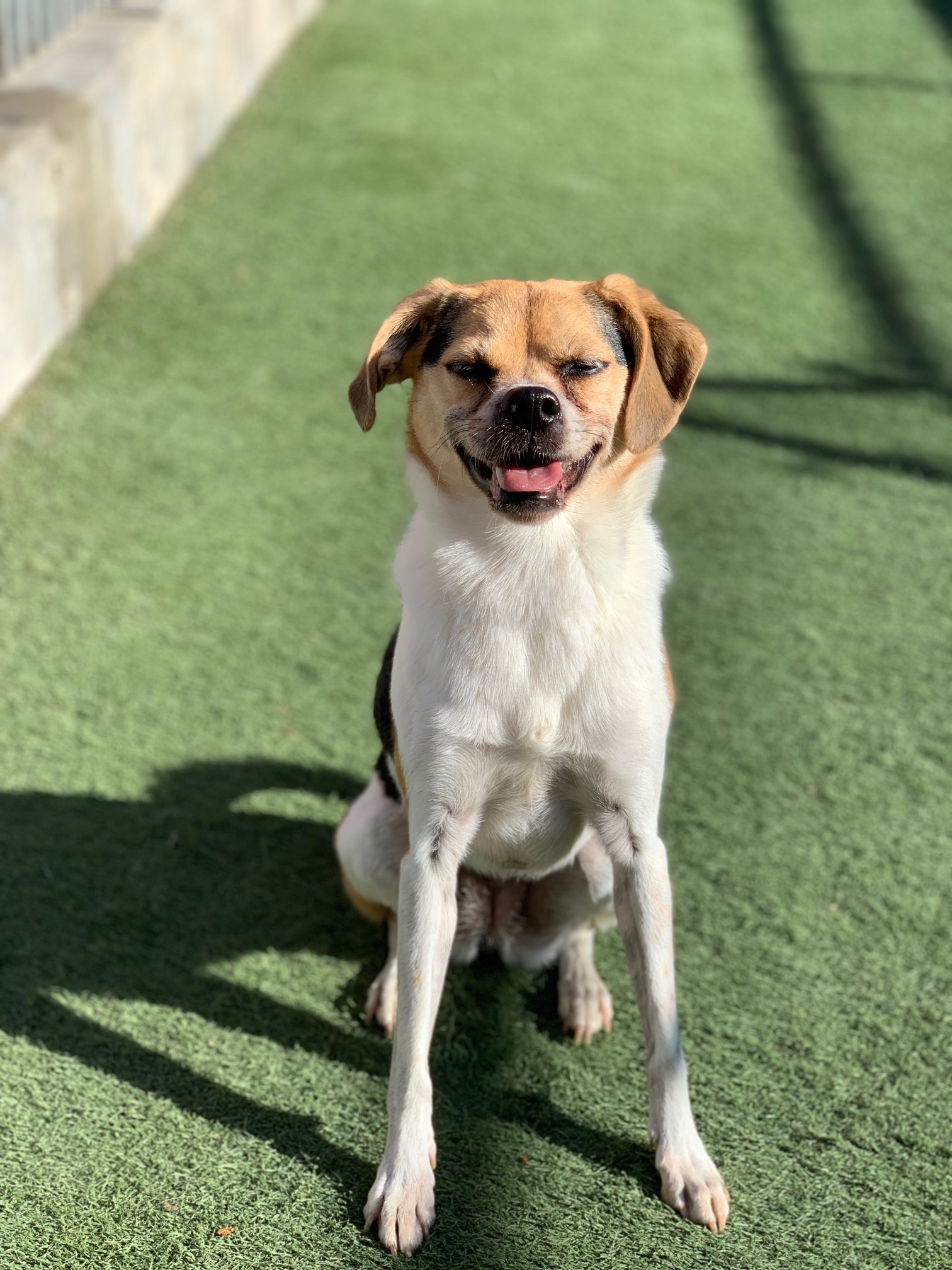 Feel free to call us for more information. Thank you!