The following is a guest blog by Mackenzie Moran, Pet Camp's Canine Enrichment Coordinator. She came to Pet Camp in November 2019 from a small dog walking, training, and overnight care company in San Francisco. During her 5 years there she ran off-leash outings that involved everything from basic commands and play manners to building off-leash skills. She also provided in-home overnight care for special behavior cases.
She became passionate about canine behavior and body language during her time volunteering at The San Francisco SPCA. She worked closely with the trainers on staff to learn everything she could about positive reinforcement training, how dogs learn and behavior modification.
She and her team of Enrichment counselors are here to help you with all of your camper's unique play and training needs!
Unique Dog, Unique Program
The K9 Enrichment program is for any pup who wants to join! Whether you want to give your dog an extra challenge or maybe your pup prefers humans over dogs, all are welcome!
We are here for you and we are here for your dog, no matter the personality type. Every dog deserves to have a fun and safe place to stay; whether it's for the day or for the month, we are here and ready! Sessions are 1-on-1 with an Enrichment counselor, and in some cases we create personalized playgroups that are tailored to each dog's play style. In our 1-on-1 sessions, we do everything from elevated games of fetch, "fungility", nosework, to relaxation. Because we understand that every dog is different and once size does not fit all, we feature several fun-filled programs designed to meet your dog's needs.
El Capitain Program For Dogs With Energy to Spare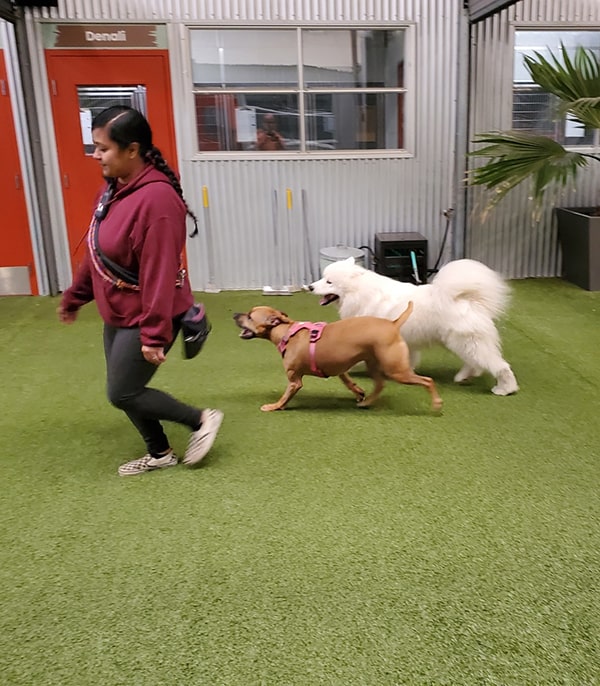 For the high-octane camper, our El Capitain program is the way to go! It includes 3 different enrichment sessions designed to stimulate your dog physically and mentally while working on impulse control and learning how to relax. From activities such as flirt pole and fetching games designed to reinforce impulse control and habits such as drop, leave it and wait, to fun-gility, a run through our luring course, specialized play groups and relaxation/mat work, the El Capitain is perfect for the dog who has energy to spare, is ready for a bigger challenge, or just needs some extra guidance on appropriate play habits.
Nervous Nelly Program For Dogs Who Needs More Confidence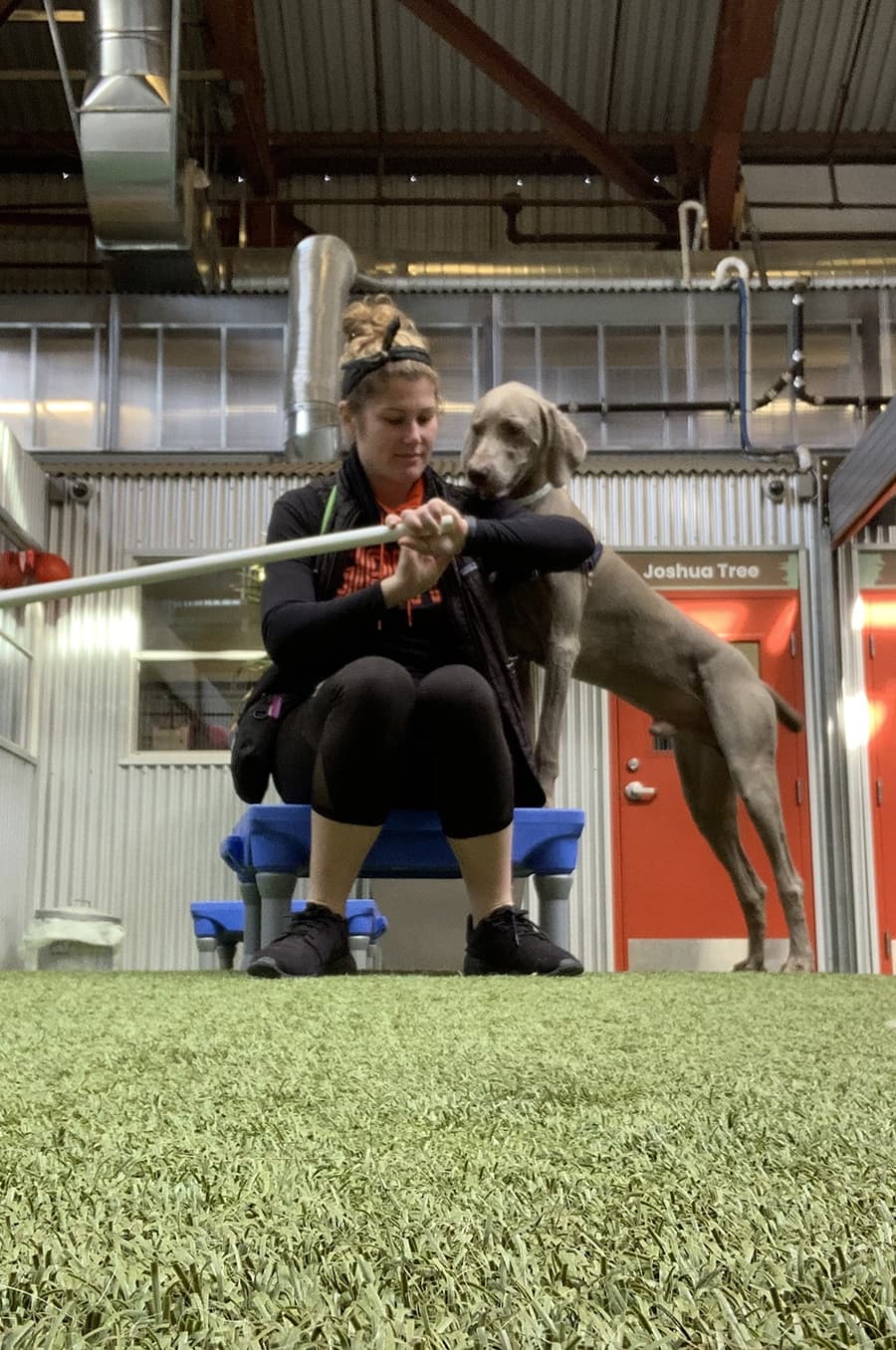 For the shy/nervous dog with special social needs, we have our Nervous Nelly program. This program includes 3 different sessions designed to help build confidence around dogs, people, and even various objects/experiences to help your urban dog adjust to life in the city. We understand the world can be overwhelming to some pups, so with lots of positive experiences and reinforcement we do our best to create a space where your dog feels safe enough to learn, build confidence and most of all have fun! He'll enjoy activities such as nose work, memory games and puzzles, personalized play groups (if eligible), and confidence-building exercises with our fun-gility equipment.
Greenhorn Program For Puppies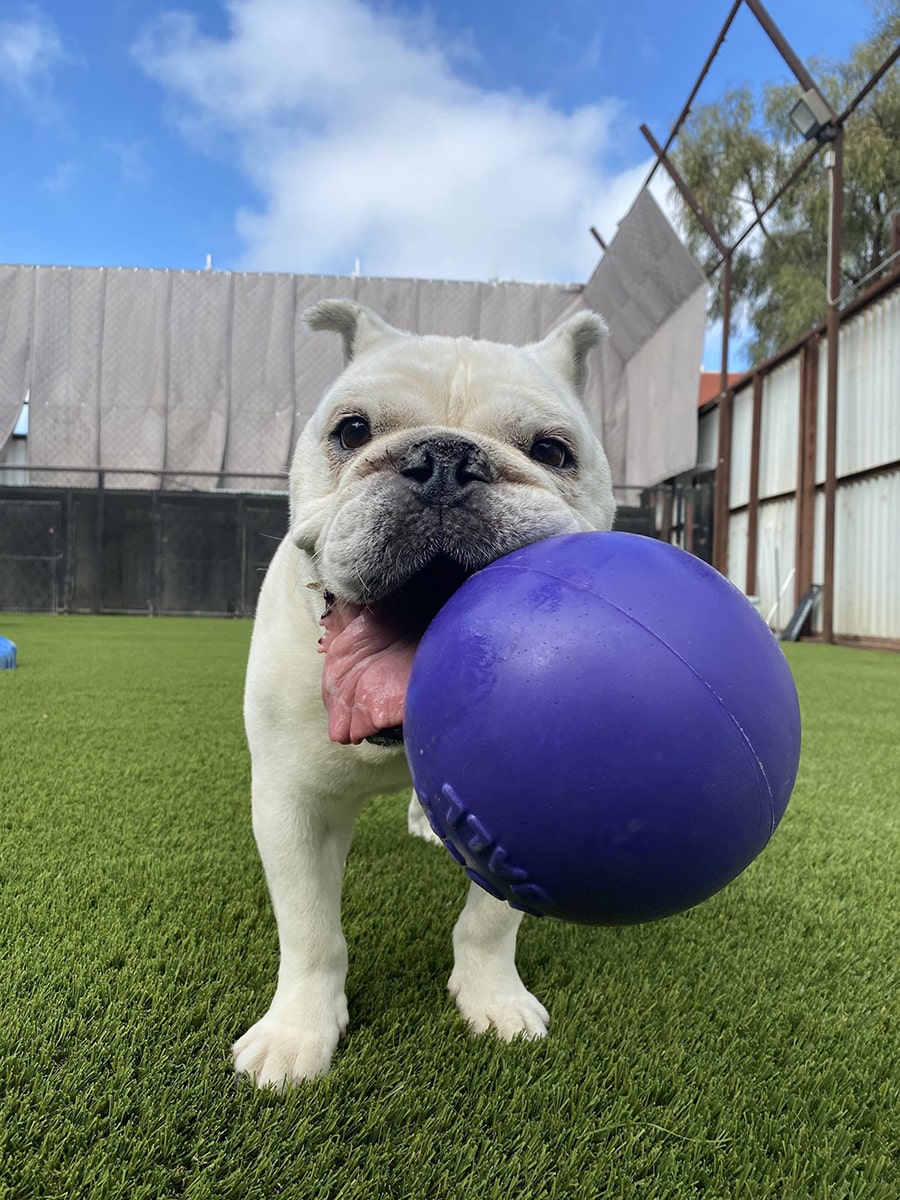 For puppies, we present our Greenhorn program, featuring 3 different sessions of puppy play groups, training and conditioning specifically created to set your puppy up for success! Activities in the Greenhorn sessions can include things like fun-gility work, games to help with impulse control and recall, and desensitization to everyday items such as skateboards, vacuum cleaners, and bikes. We can also incorporate sessions of "All Over Me" which is designed to help your puppy get used to being touched and handled (ears, body, teeth, and paws), all very helpful for future vet and groomer visits!
Redline Program For Senior Dogs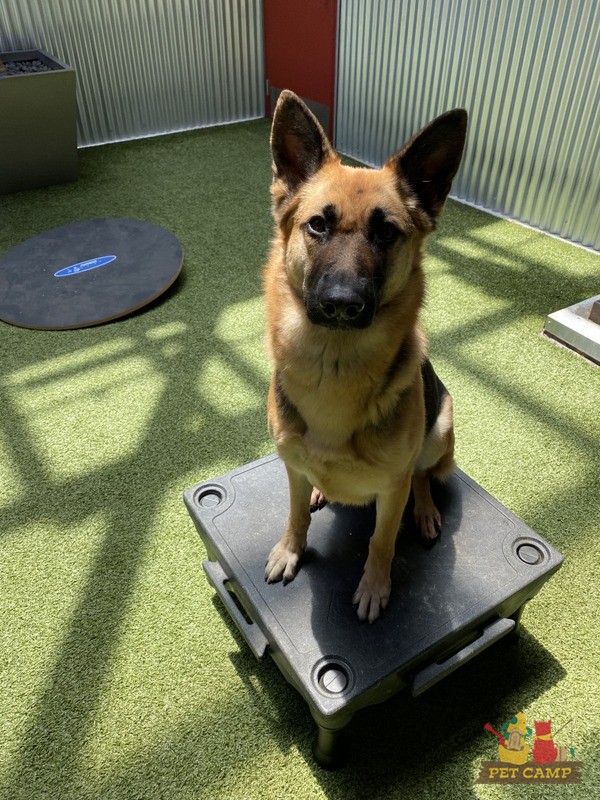 Just as we need to change our activities as we age, so do our pets; that's why we're proud to offer our Redline program for senior campers! In hiking terms, a "redliner" is someone who has blazed every trail and dared to do it all. If your senior pup has "been there, done that" and is ready for some specialized time with us, then look no further! Utilizing our FitPaws exercise equipment and our customizable Klimb platforms, this program is designed to enhance mobility and stability of your senior or perhaps impaired dog. We can also offer personalized play groups for continued socialization during your pup's golden years, puzzle games that help with mental stimulation and memory, and nose work with either hidden treats or toys to help keep him sharp!
Whatever your dog's special needs and challenges are, we're happy to see how our one-of-a kind Canine Enrichment program can help. We look forward to hearing from you soon, and meeting (and working with) your one-of-a kind pup!
---
Pet Camp is proud to be the San Francisco Bay Area's most award winning pet care facility.  If you are San Francisco Bay Area pet parent with questions about overnight care for your dog or cat, doggie day care, pet transportation, dog training or pet transportation, give us a call. New campers get 50% off their 1st 3 days.