The Limitations of Pet Care Apps: It's not a ride, it's your dog!
November 6, 2018


That's it, we've had it! Who are these apps who claim to be the "Uber of dog walking" or the "Lyft of pet care?"

Do they really think that taking care of your dog, a member of your family, is the same as summoning a ride to the movies or home from a night of drinking?

Before you get in a stranger's car you think about it (or at least we hope you do). Is the car too sketchy? Does the driver just give you the willies? If so you can pass and simply not get in the car. But what about your dog?

If you sign up for one of these Ubers of pet care do you think your dog has the same options as you?

First, no matter how smart your dog is (and we know your dog is Harvard-bound) there are still some decision-making skills that your dog lacks. When someone just walks into your house or apartment two things are likely to happen.

Option 1: Your dog will think "WTF is this person doing in my house/apartment" and let the purported dog walker know that this is a walk to skip. We'll call this a good result for your dog and your belongings and a not so good result for the on-demand dog walker.

Option 2: your dog will think "Hmm, I don't know this person, but if my human gave them access to the apartment/house when they aren't home I guess they're ok," and your dog will tag along for a walk. We'll call this a good result for the dog walker and a TBD result for your dog and your apartment/house.

Sadly, all too often this dog walker you "met" online isn't trained in how to handle your dog and equally importantly the app you used to hire this person doesn't have the ability to solve any problems.

Sure, it has some cool GPS features so you can track the dog walker (the app tracks the dog walker NOT the dog), but heaven forbid something goes awry (and sadly the list of sad stories from these apps is growing), how is this app going to help your dog?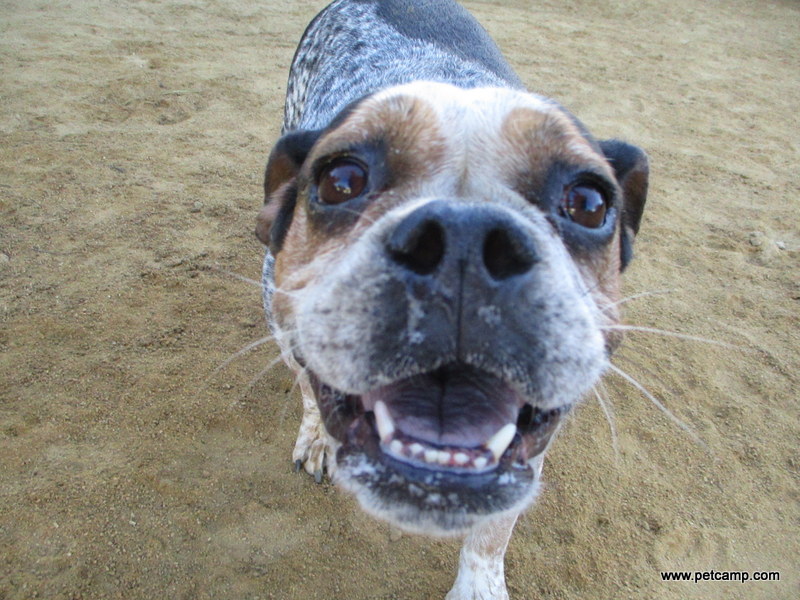 There is no local business with trained personnel to help out, the app has no relationship with other local businesses in your neighborhood, and the app has no responsibility or accountability. Remember, the person you just hired online is an independent contractor.
In theory this professional dog walker should have a business license and insurance – but too often they don't. And that fancy app? They will just tell you "Sorry, that's an independent contractor and we just connected you two together, anything that happened isn't our fault."
Treat your dog like the family member he or she is! Respect that your dog needs more in a relationship than some stranger from an app.
This is your dog, not someone ready for Tinder and you shouldn't just swipe right for them.
It might be old-fashioned, but we think you should meet the people who are going to care for your dog (just like you would want to meet the person caring for your two-legged kid) before that person just waltzes into your house!
Come on over and say hello to the counselors. Talk to us about your pet's needs. Tell us what you need in pet care. We may not have an app, yet, but we will take the time to meet you and your dog and to listen to you about your dog's needs.
To see how your pet is doing while you're at work or away from home just check out Camper Cameos or give us a call. This is way better than stalking some dog walker's GPS.
Thanks for reading.
Pet Camp is San Francisco's most award winning day and overnight care facility. Since 1997 Pet Camp has been providing the best in pet care including dog boarding and doggie day care, dog training, bathing, and pick up and drop off services. The Pet Camp Express services every neighborhood in San Francisco from Bernal Heights to the Marina District. Give us a call at 415-282-0700 and speak with a counselor, we're way more friendly than an app.