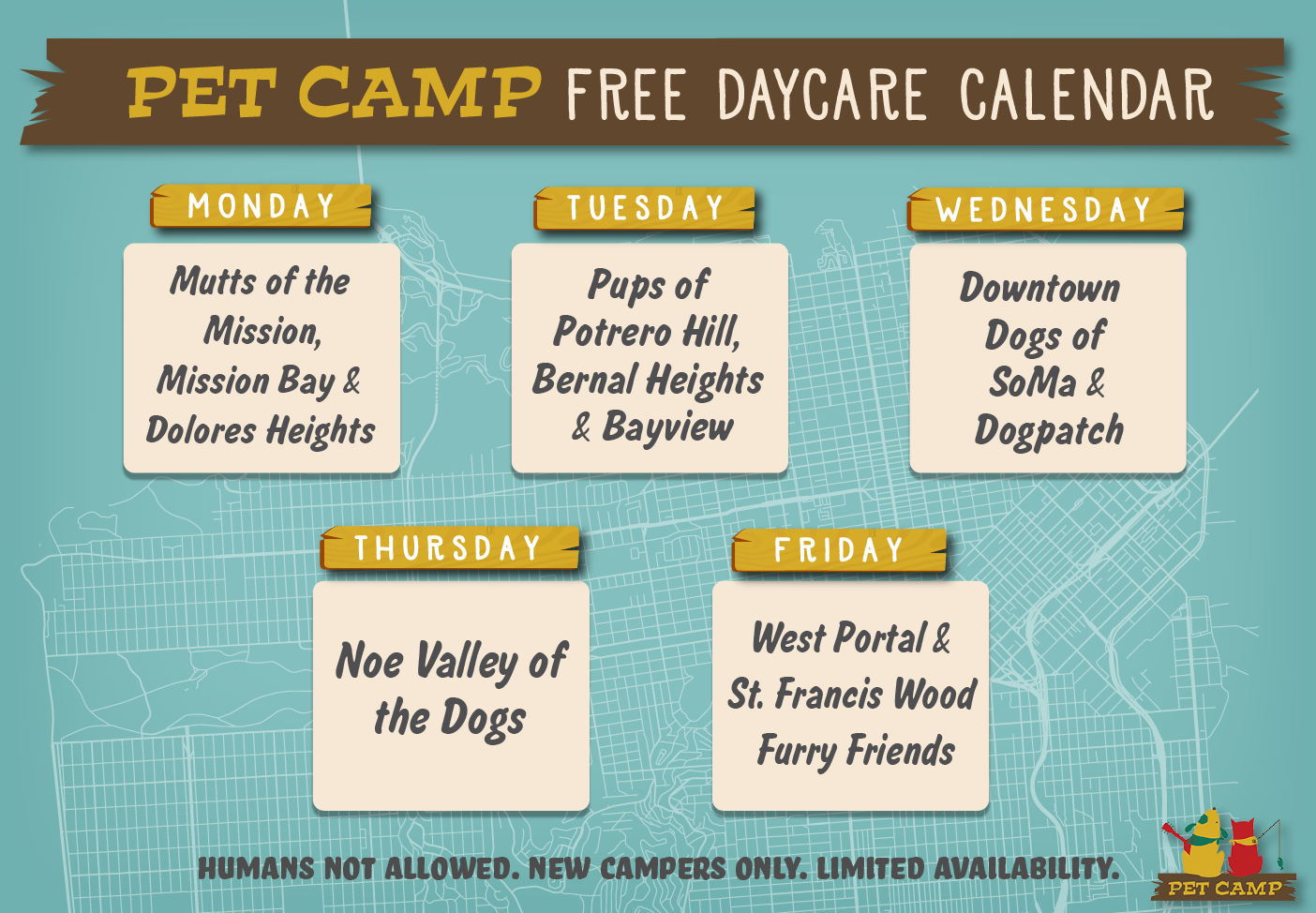 "Let's not go out and play," said no dog ever.
The closure of San Francisco dog parks means many of our dog's favorite activities have become impossible and as much as an on-leash walk is fun, there is no way it makes up for a romp in the park.
In an effort to help our stir crazy dogs—and their cooped-up humans—Pet Camp offers new campers one FREE day of doggie day care in our 23,000-square-feet of Meadow and Savannah as an alternative to local dog parks.
Not a new camper, but know someone who would benefit from free Pet Camp playtime? Please share with fellow San Francisco pet parents, both they and their dogs will thank you!
Pet Camp wants to become your new favorite local dog park. Until the shelter-in-place is lifted, every weekday, Pet Camp offers FREE doggie daycare to new campers from a different San Francisco neighborhood.
Mission Mutts Monday (includes Mission Bay, Dolores Heights)

Pups of Potrero Hill, Bernal Heights & Bayview Tuesday

Downtown Dogs Wednesday (includes SoMa, Dogpatch)
Noe Valley of the Dogs Thursday

West Portal & St.Francis Woods Furry Friend Friday

Sorry, pet parents not allowed. New campers only. Limited spots available.