Puppy!
Congratulations on your new best friend! Now that you've puppy-proofed your house, purchased more toys for your puppy than for your human baby, and started or completed all the required puppy vaccines, it's time to help your puppy grow. Raising a puppy can be challenging but we're here for you to help your puppy become a happy and healthy dog thanks to our customized services that meet your puppy's needs, unique qualities and characteristics.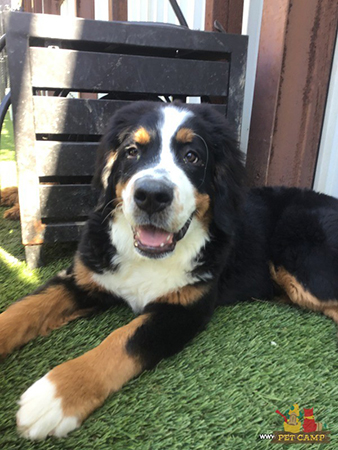 Puppy Daycare
At Pet Camp, we think it's important to learn everything we can about your puppy. Everything will be done throughout your puppy's day and night at Pet Camp to keep him/her happy, healthy and engaged while you're away.
Our 23,000+ sq. ft. of playspace allows dogs and puppies to run and play, instead of sitting inside all day. Our puppy playgroups are made to allow your puppy to develop proper play behavior, to learn how to "read" other dogs, and of course, to have fun.
With puppy daycare, your puppy will socialize in a safe, clean, and structured environment under the supervision of a trained Pet Camp counselor. Need more than just puppy socialization, check out our Canine Cadet dog training and K9 Enrichment programs.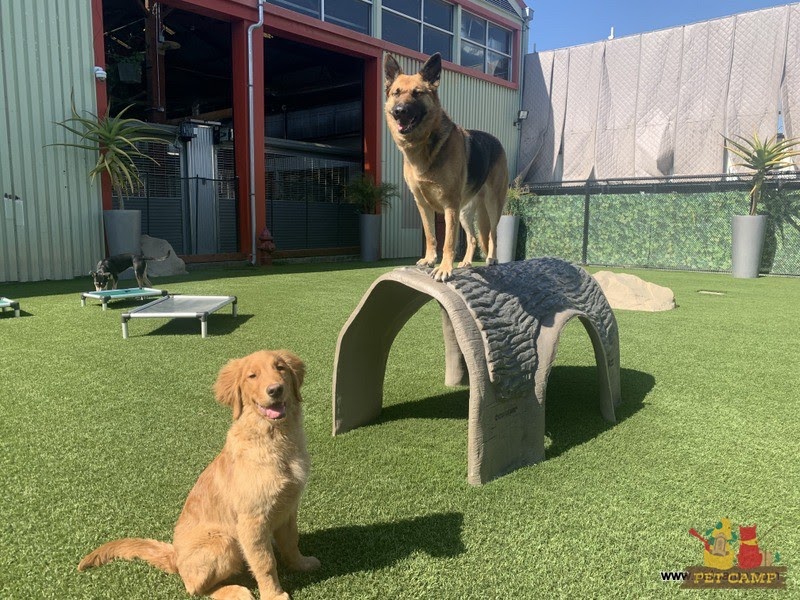 San Francisco's Best Friend
We would be honored to travel with you and your puppy on this pawsome journey that you both started - if you have any questions, please feel free to call us at: 415.282.0700 or send an email.
Email Us